Share This
13 Disney Snow Globes for 1 Lucky Christmas!
Snow Globes are tiny, happy, little ecosystems where a small population of similar folk coexist in a winter wonderland, whether their usual environment calls for snow or not.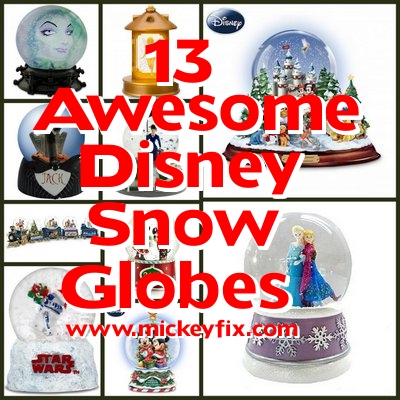 They are a wee, glittery anomaly of merry-making and we Eat. Them. UP!
There's just something about shaking up a Snow Globe just enough to make it "snow" and then watching in awe as the glistening flakes whoosh around the menagerie inside. There's magic right inside it!
They force their owners to exercise crazy amounts of self-restraint not to bust wide open the little orb, just to see WHAT THAT STUFF IS inside there that makes the little snowflakes dance like that.
Here's to the Snow Globe Lovers everywhere, who are strong-willed enough to keep the snow inside their globes! These 13 Lucky Orbs are for you!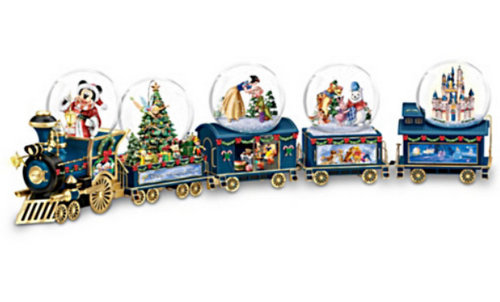 Okay, so check this out: your favorite Disney dudes, riding a train with snowglobes attached! There is a whole lot to love with this Disney Wonderland Snow Globe Train. Each of the five pieces comes as a separate release, and the engine plays "We Wish You a Merry Christmas!"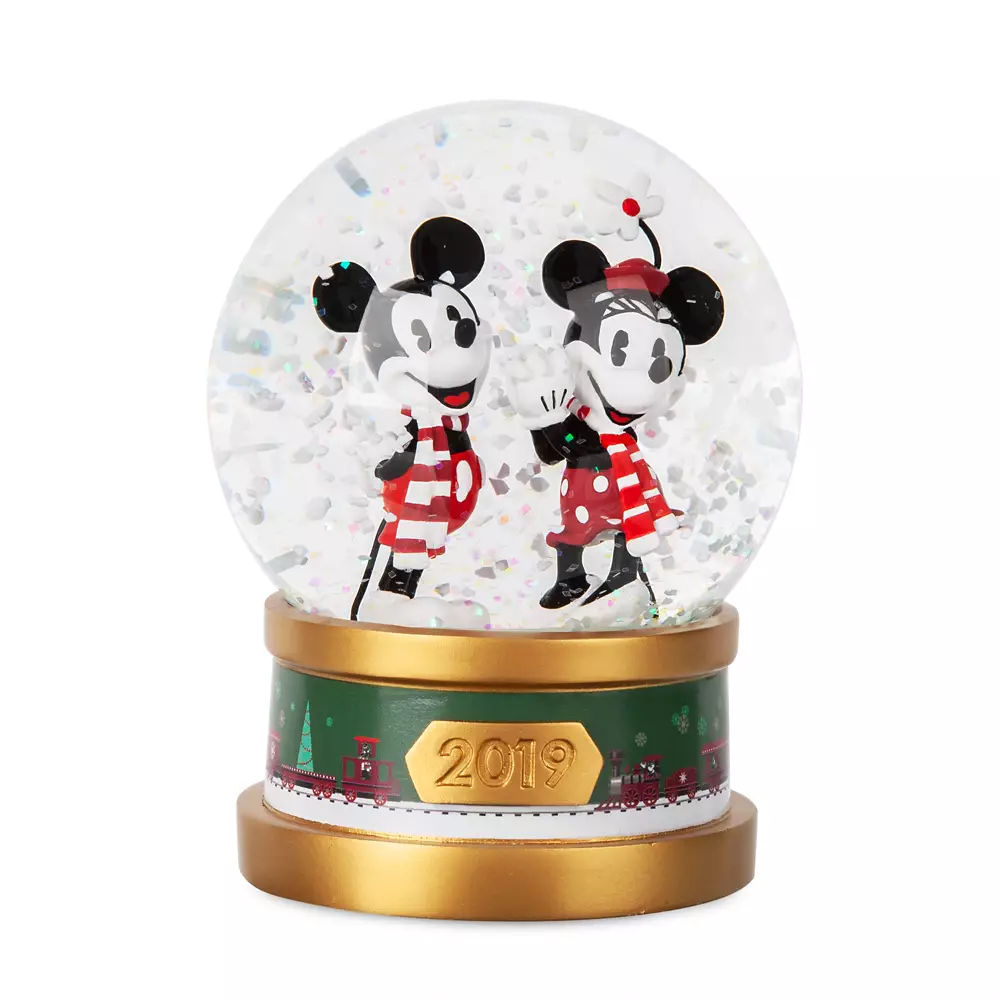 Christmas is a season in which Mickey and Minnie's white gloves come in particularly handy. Celebrate the things you're thankful for this year with a memory-making Mickey and Minnie Mouse 2019 Holiday Snow Globe.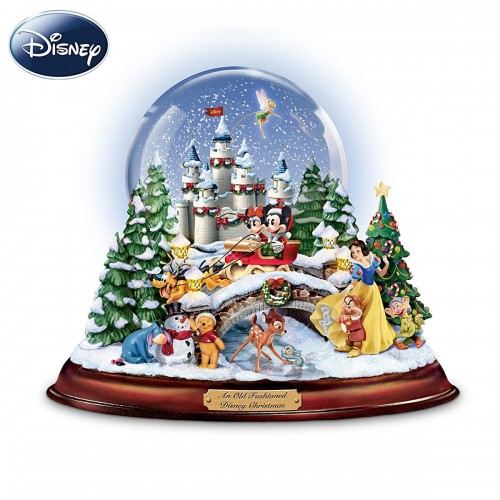 Here's a Snow Globe that does the shaking FOR you! With some faith, trust, pixie dust, and the push of a magic button, this Old Fashioned Disney Christmas Snow Globe comes to life with fluttering snow, twinkling lights, and 8 different holiday songs to put you in your Christmas-y happy place!
I mean…it's just cuteness overload up in this Winnie the Pooh Snow Globe! I can't stand it!
When Jack's not tromping around the pumpkin patch of Halloweentown, he loves to put on some comfy flannel PJs and hop under the covers to read a good Christmas tale. Now you can have Jack right by your side while you're reading your favorite tome with this Nightmare Before Christmas Snow Globe.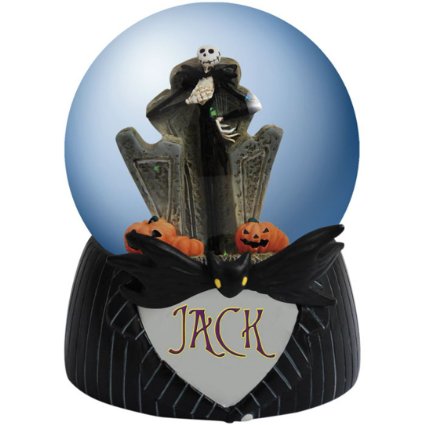 It's sea and snow, all wrapped up into one with this Precious Moments Ariel and Flounder Snow Globe!
I don't know how to break it to you kids: Santa is really MICKEY MOUSE. The cat's outta the bag. Proof is in this Santa Mickey Snow Globe by Jim Shore.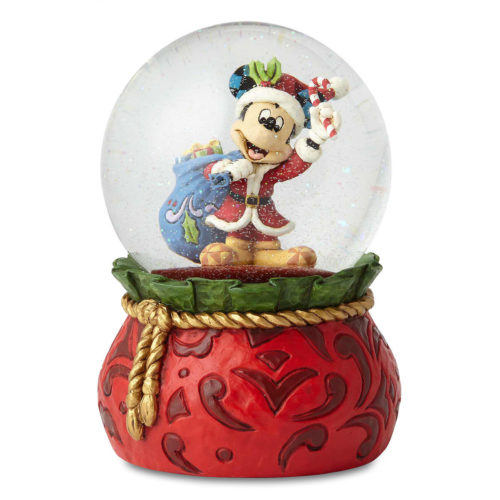 This appropriately filled with snow Frozen Snow Globe features the main characters from Disney's phenom. It's constructed of ivory porcelain and resin and is accented with platinum and crystals.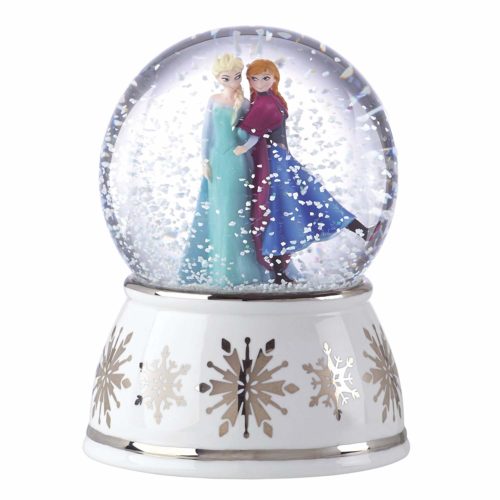 Any Peter Pan fan on your list would love this Tinker Bell Snow Globe by Jim Shore!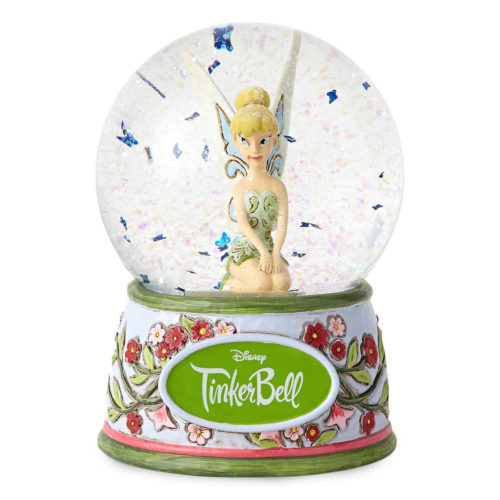 Don't mess with the Madame. She can see all! In fact, she's totally sensing that you're digging on this Madame Leota Snow Disc with her face on it right now! (She's incredibly vain like that.)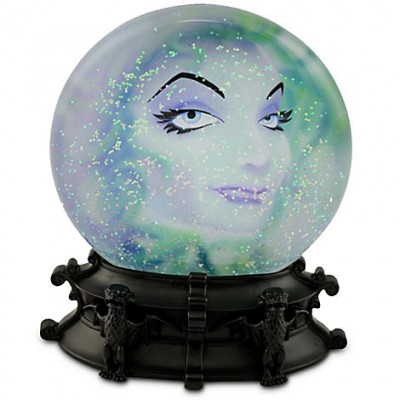 Check out this Beauty and the Beast Snow Globe for your B&B Fan!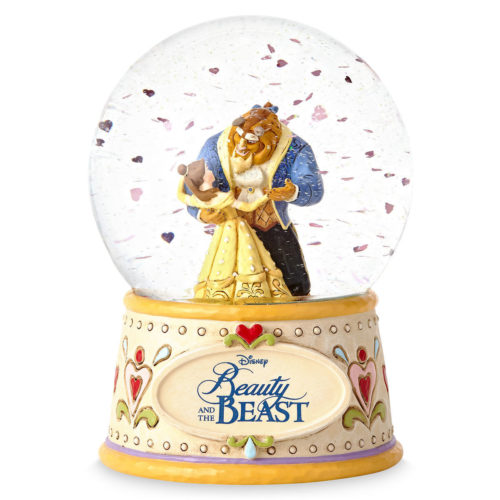 Awww…Artooooo! You shouldn't have! Nothing is sweeter than a Christmas prezzie from your favorite droid! But seriously, how many folks can say that they own a Star Wars Snow Globe? I'm going to count myself in among the first in my group of geeked out friends to wear the title!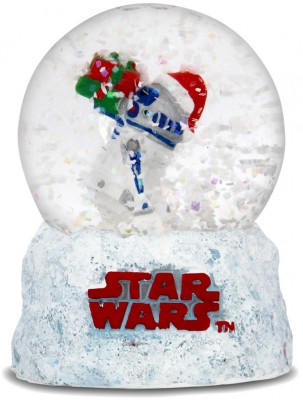 And finally: the creme de la creme! You get EIGHT snow globes in one with this Christmas at the Castle Snow Globe Collection by Bradford Exchange! The Castle is illuminated and plays eight different songs for your eight different globes. Sign us UP!
Oh, but we're just getting started! There's tons more where these came from over on our Mickey Fix Gift Guides. There's something for everybody on your shopping list!