Share This
Our Favorite Disney's Haunted Mansion Goodies
Welcome, Foolish Mortals.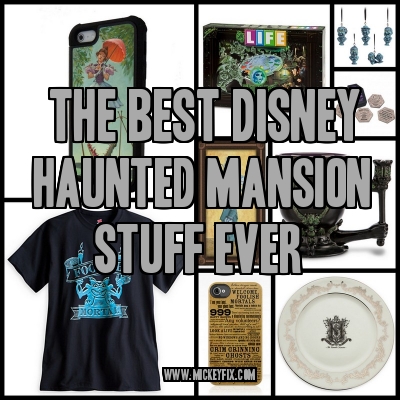 I am your Ghost Host this evening for your visit to Gracey Mansion. And tonight we will be taking a leisurely jaunt through our Favorite Disney Haunted Mansion Goodies on Mickey Fix.
Yep; we love the Mansion just as much as you do. So much that we really DO wish our other car was a Doombuggy. And we've got tons of great stuff that will have you flashing back to the graveyard ASAP.
So, sit back, relax, and let your Doombuggy guide you through all of the pleasantries available at your disposal with one swift click of a button… If you dare…Mwahahaha (ack! ack! ugh! Furball!) As I was saying, Mwahahahaha! Enjoy and Happy Haunting!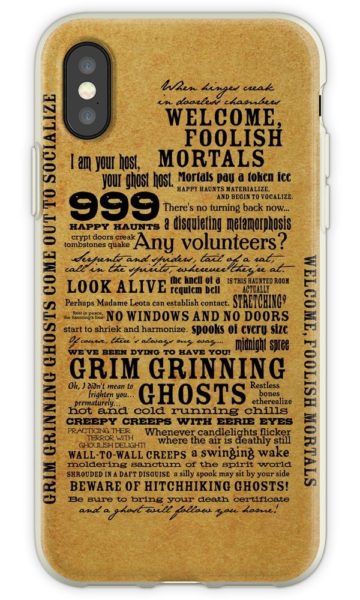 There's no better way to keep in close contact with the spirit world than with an iPhone. It's true. Crystal Ball Technology is very 2006. Show that Madame Leota she doesn't know what she's talking about (Kidding! Don't hurt me, Leota!) by sporting this Haunted Mansion iPhone Case over your New Fandangled communication device.

Remember this game, Mortals? The click-click-click of spinning that wheel was always my favorite part. Trade in your Game of Life car for a Haunted Mansion Game of the Afterlife Doombuggy and share this fantastic board game with a whole new generation!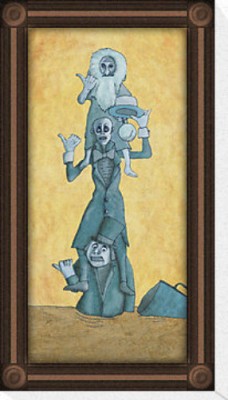 They're sinking and they just don't care. We should all model our lives after Phineas, Ezra, and Gus: the three Hitchhiking Ghosts from Haunted Mansion. Let this Quick Hitchers Haunted Mansion Print hang in our living room as a reminder to go with the flow. No car? No sidewalk? No problem!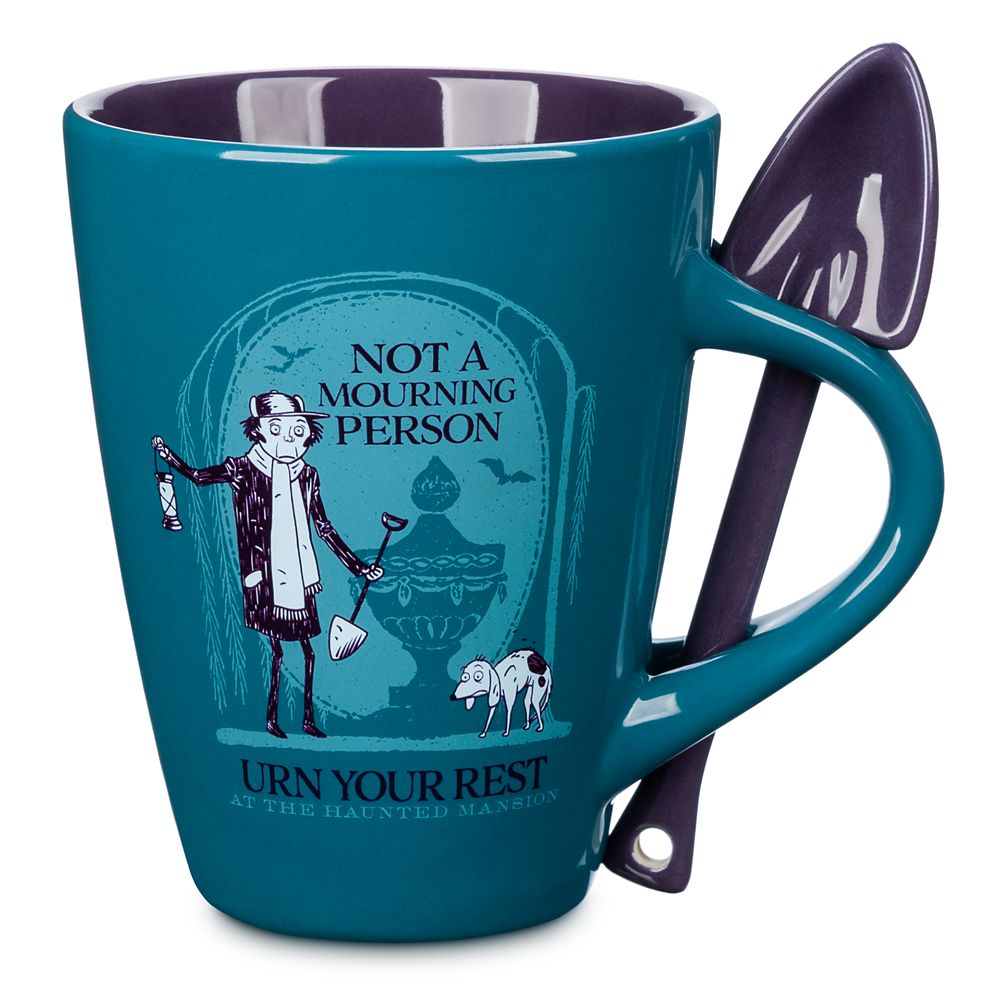 Poison your guests? NEVER! But keep them guessing when they get some hot apple cider served up in this creepy Haunted Mansion Gravedigger Mug with a spade for hiding the evidence.

You know, most ghosts and happy haunts don't need to hide behind shower curtains, but you're not like every other ghost. You're a ghost with modesty and with taste. That's why this Haunted Mansion Wallpaper Shower Curtain is perfect for hiding behind. And for hiding your behind.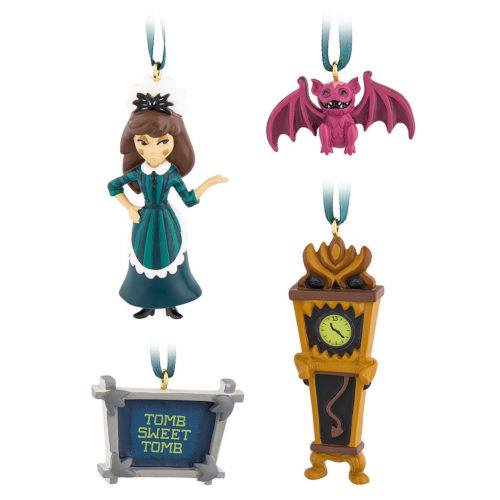 You think you could provide these cute Haunted Mansion Mini Ornaments with some hang time?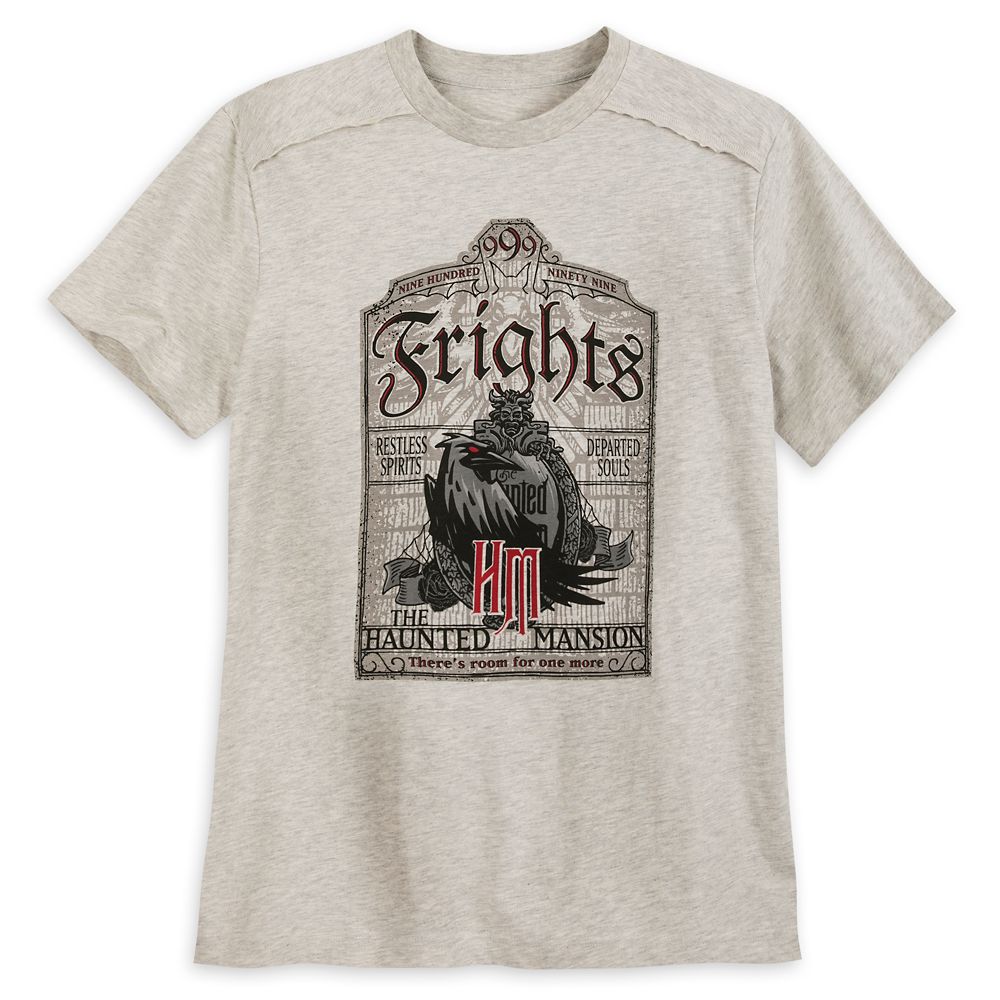 Bill Shakespeare said, "To thine own self be true…". So when you know you're a Foolish Mortal, flaunt it. Take your gargoyle out for a walk and let your Silly Human Flag fly with this Haunted Mansion Tee!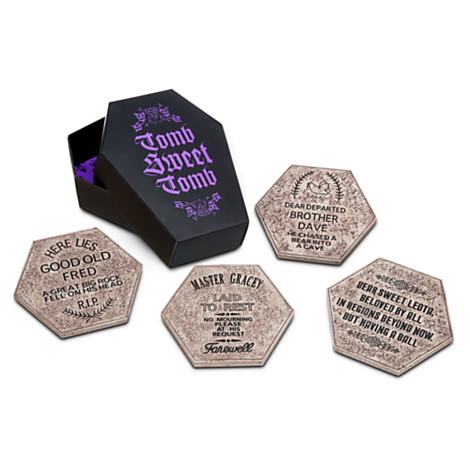 If you leave a spot on the dining room table, Mom's gonna kill you! Better words were never said, before the fate of Dear Old Fred.
Many people don't know this, but Fred's brother was ALSO named Fred. He was the one who was killed by a rock.

The other one left his tea glass on the table without a coaster. Don't end up like Fred. Either one of them. Keep your tables covered and your Mama happy with this Haunted Mansion Coaster Set.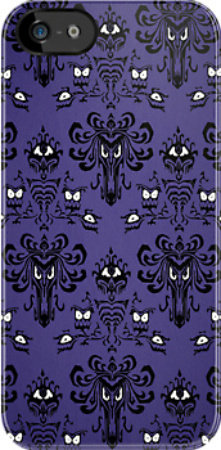 Are the eyes looking at you or THROUGH you? Unless you're a ghost or made out of steam, they're likely just looking AT you. But it's still a fun question to ask. And something fun to HAVE is this Haunted Mansion Wallpaper iPhone Case. Quite purple. Quite fabulous.
Who needs Team Katniss or Team Peeta when you've got Team Gracey? (Just kidding, Hunger Games fans. We can all be friends.) Show your Haunted Mansion Fandom with this Team Gracey Tee and wait for outer-looped Foolish Mortals to ask you, "Who's Gracey?"
Dying for more?
Take a look in Madame Leota's Crystal Ball at all of the other goodies we have in store at Mickey Fix, including frighteningly-good Disney Gadgets and wicked-awesome Disney Memorabilia!