Share This
Best Disney Halloween Costumes
All Hail The Olympic Sport of Getting In Character!


Whether it be getting dolled up for Halloween or getting gussied for your Friend's Fancypants Masquerade Party, dressing up is always a hoot.
Why else would we parade around the Parks in Mickey Mouse Ears and Jack Sparrow Hair?
Being somebody else for a minute is great!
We've compiled a list of some of the BEST Disney Costumes that are Off The Beaten Path a little…maybe some that you hadn't considered before; and we've found them in every shape, size, and price.
So, take a closer look…we think you'll find a few you're you're batty about!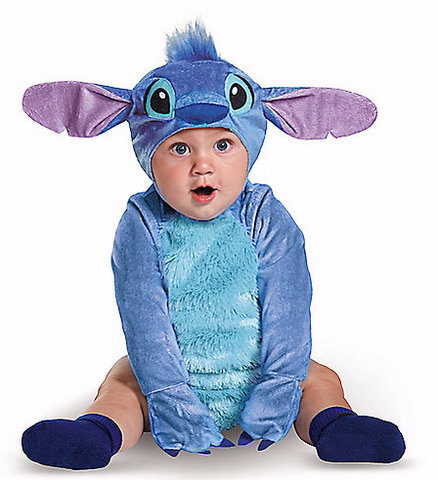 That kid of yours is UNMISTAKABLE! Everybody knows when he's coming; he's never snuck up on anyone EVER! He's got the perfect balance of happy-go-lucky and bull-in-a-China-shop and everybody loves him. He's fun. He's crazy. He's the perfect Baby Stitch!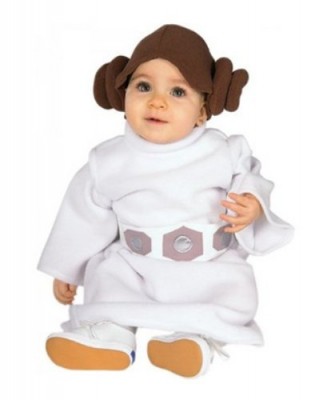 Help me, Obi Mom, you're my only hope… Omigosh, how cute would dressing your baby up in this Princess Leia Costume be? You already consider her a Princess, why not add some Hot Cross Hair Buns to go with it?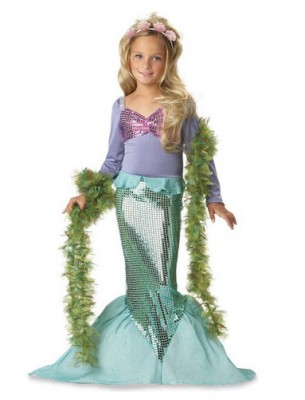 This Ariel Costume  gets an Honorable Mention for her add-on Seaweed Boa! Plus, we love that this costume is somewhat modest and covers your princess in all the right places. Plus, the gown with the IDEA of fins makes for easy "swimming" up and down the neighborhood streets, peddling for candy!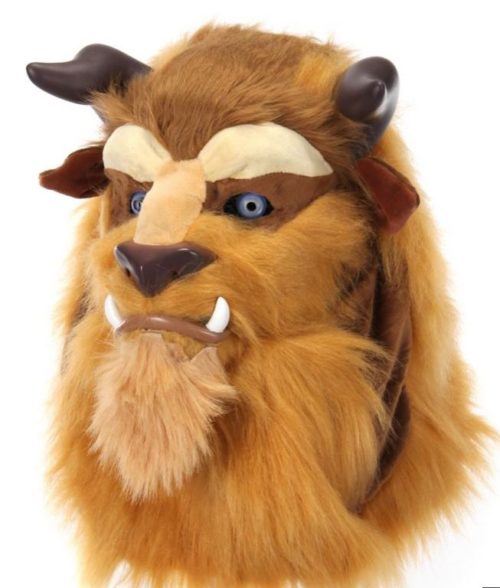 We love it when you go Full On Beast Mode. Take this Beast Face Mask, throw on these Beast Legs, find yourself a blue suit and a bow for your hair, and you'll be one Beastly Boy ready for the Ballroom!
Deluxe Belle Costume for Women

The Face Characters in the Parks gets to do it every doggone DAY, and we want just ONE NIGHT to feel like we're the Belle of the Ball (see what I did there?). You can make that happen for us, guys. We can buy this gorgeous Belle Costume, if you'll just put on that Beast Mask. A similar Belle Gown is also available in Plus Size, for which we are super thankful.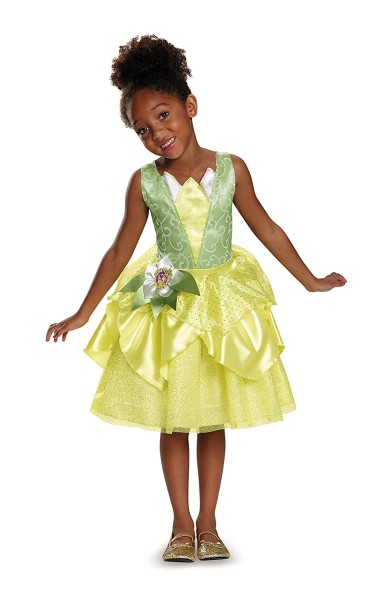 Well, this Princess Tiana Costume is adorable! Love the cute little lily pad cutout neckline! Fantastic, just like Princess T and her yummy beignets!
We get it. You don't dress up. Costumes are "hot". They're "itchy". They're "not manly". They're "flammable". Okay. You win. ALL you have to do is put on this Woody Shirt and you can come to the party. You'll wear a t-shirt, right?
Jiminy Crickets, is that kid cute?! Your kid could look Disneytastic, too, in this adorable Mickey Mouse Costume. Super easy to put on and super soft so he doesn't get all Itchy and Grouchy (which happen to be the names of two unmentioned Dwarfs in Snow White). Your kiddo's sure to get smiles for miles with this costume!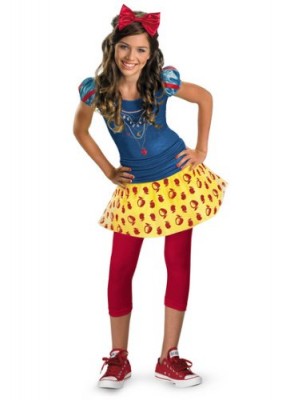 There's no WAY she's going in the same outfit as everyone else! The thought of blending in makes her want to GAG! Your princess is hip and fun and unabashedly a Disney Fan. That's why this Snow White Teen Costume fits her like a Woodland Creature fits a Forest. She's probably already got those boss Red Chuck Taylors in her closet already, anyway.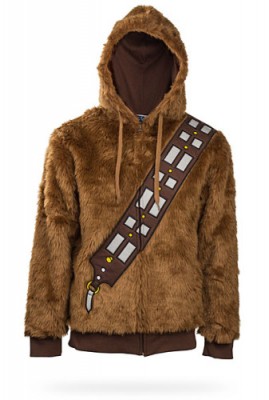 First of all, once this thing gets in my closet, he's probably coming with me every time I step foot outside this winter. This Chewbacca Hoodie is too cool to wear for one night out of the year. It's super warm, super soft, makes for a hilarious costume, and is your perfect opportunity to dress like a Walking Carpet every chance you can get!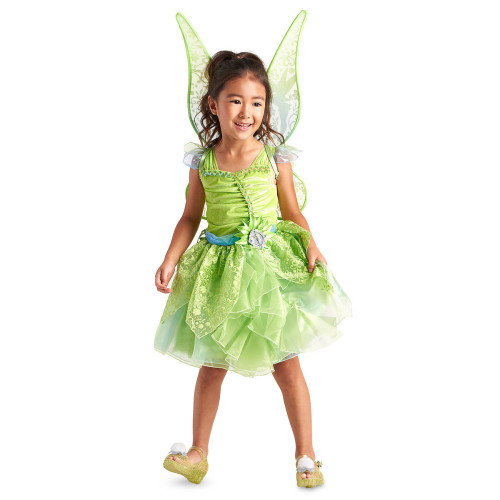 Those wings! (sold separately) Those pom-pom shoes! (sold separately) That glittery, green, fluffy costume! (included with purchase price) Have you ever seen a cuter Tinker Bell Costume? We, friends, have NOT! And? It glows in the DARK!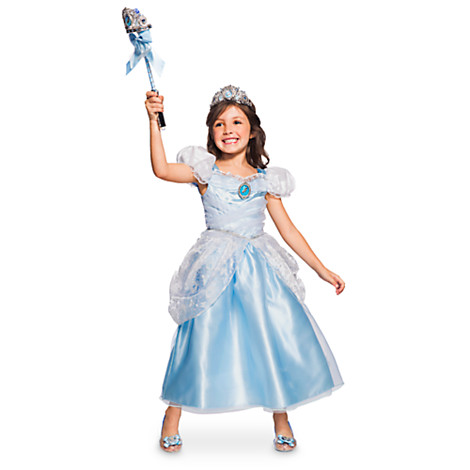 What kind of people would we be if we didn't have at least ONE Cinderella Costume on our list? We went for the best of the best with this Cindy Costume from the Disney Store. They have indeed perfected the perfect blue of her gown and added a few extra touches of glitter and poof at the bottom of the dress to make it extraordinary and fun.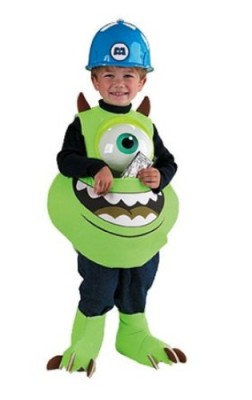 We love us some Mike Wazowski! Whether he's working on the floor of Monsters Inc. or trying to win the Scare Games at Monsters U., he's winning our hearts with his big, fat ol' eyeball. What's extra special about this Monsters Inc. Costume is the Candy Catcher that's part of the costume. No hands carrying a Treat Bag mean more hands for scaring. Win!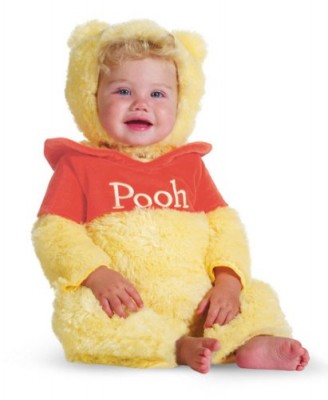 All I can say is that this costume is going to melt the hearts of every Fall Carnival goer who sees it! We love this Pooh Costume because it's just so darn fluffy! It just makes you want to pick him up and squeeze him! (Don't. Mickey Fix strictly prohibits Baby Squeezing in all its forms. But, we admit, it's hard for us NOT to squeeze your baby when he's dressed as one of the characters from Crystal Palace.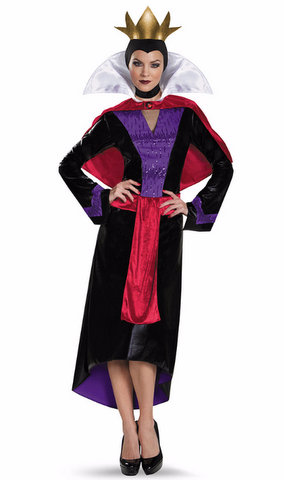 But sometimes…sometimes…you want to take a walk on the Dark Side. Tap into your Inner Evil Apple Holder with this Evil Queen Costume and watch the Woodland Creatures in your neighborhood scurry.
Pets love Halloween, TOO! Actually, they HATE it…all that doorbell ringing while you're out traipsing through the neighborhood. It's an absolute nightmare for them! The LEAST you can do is dress up Fido in a wee little Yoda Costume and take him on the candy-foraging walk with you and the kids. Oh, and keep an eye on that chocolate, would ya?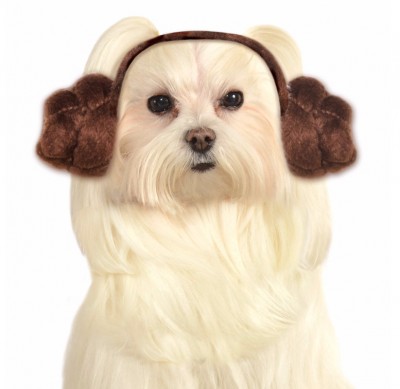 But maybe your dog's a girl. And she doesn't WANT to dress up as an 800 year old smelly swamp creature. Well, thankfully, there's Leia Buns for Dogs. It's the dog costume she's waited her whole life for.
Crazy for "Best of" Lists? Yeah, we are, too. Head on over to check out all things Disney and List-y on our

Disney Gift Guides Main Page

!