Share This
Must-Have Disney Handbags
We've got a ton of awesome Disney handbags, satchels, totes, and more here on Mickey Fix, and this is a list of favorites!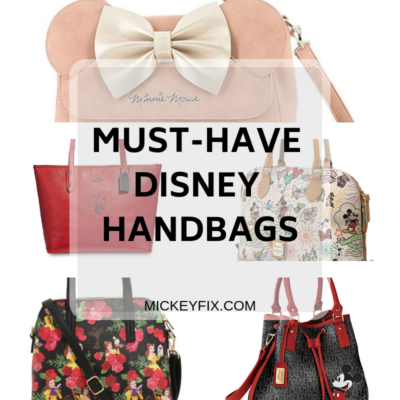 Being a Disney Fan allows one myriad opportunities to schlep things. We schlep to the resorts, we schlep to the pool. We schlep to the stores, we schlep to the restaurants. We schlep our stuff, your stuff, and their stuff. Always with the schlepping.
It's no wonder we take so much pride in the adornment and craftsmanship in the bags we carry: they must succumb to continual, sometimes rigorous, sometimes unpleasant bouts of schlepping.
Another thing you can say about us Disney Fans: we've got this thing down to a science. We know when to go, where to go, where to eat, and how to eat. We can tell you the contents of our park bag in alphabetical or size order, your pick.
So, when we're planning a day at The Park or a night at Downtown Disney, we've got the perfect bag for the job. Here are just a few of our faves.
Yeah, so this is one of those bags that makes us all swoony and verklempt and gimme, all at the same time. We love the story told on this bag, which is of Mickey and Minnie's First Kiss. The front side of this Mickey and Minnie Love Story Handbag shows their coy interaction where the backside shows their first, full-on smoochy-smoochy!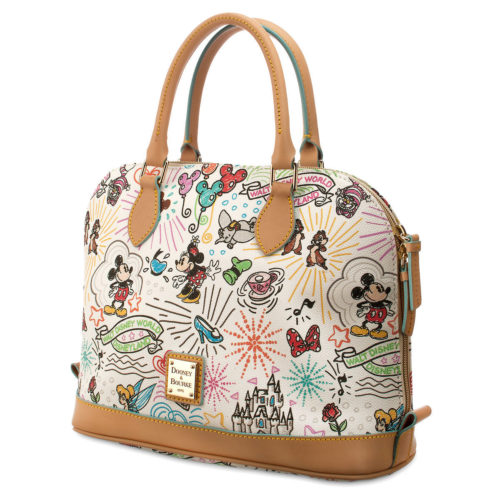 Craftsmanship. That's why we keep coming back to Dooney and Bourke. These well-made bags have been on the block for a while for good reason. They last and last and last. Couple that with some awesome Disney designs and we're all in!
We went cuckoo for this Disney Sketch Dooney when it first premiered and we're still in love.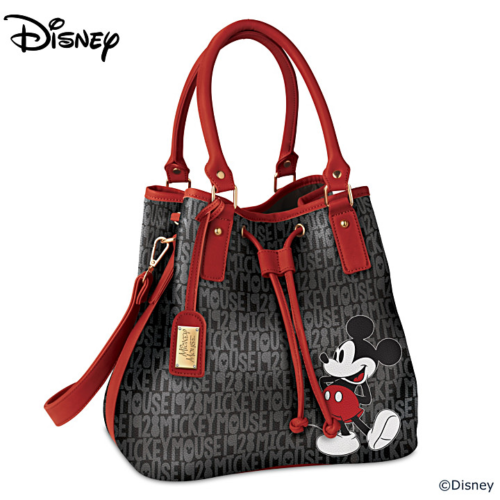 This is the bag that turns heads AND holds a lot of stuff, so it's a win-win. This DisneyForever Mickey Mouse Bag has your favorite guy out front, with a drawstring top and an outside pocket for your phone (your OTHER favorite guy).
We all want a handbag we can tote into the great, wide somewhere….we want it more than we can tell. We won't tell anyone where you got this Beauty and the Beast Laser-Cut Stained Glass Crossbody Bag by Loungefly if you won't tell anyone we pretend to be Provincial Belle while we're in the shower.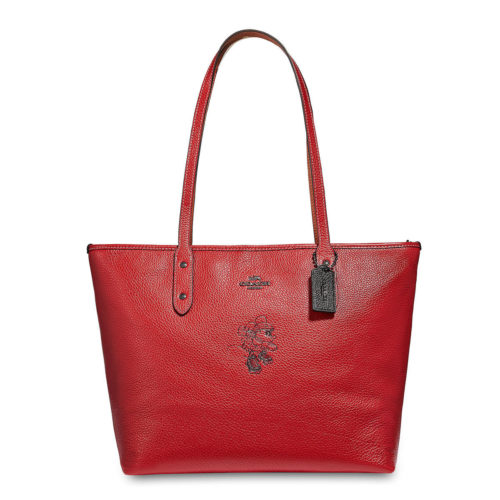 A mouse on roller skates. That's not something you see every day. That won't be the ONLY reason jaws are dropping when they see you toting this red, leather Minnie Mouse Coach Bag!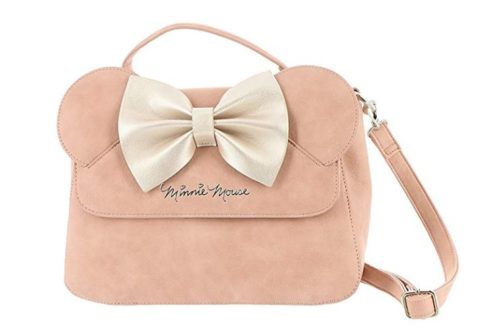 This Minnie Mouse Crossbody as just enough room for YOUR stuff without your having to haul all of THEIR stuff at the same time.
And if you've even been left holding the bag full of THEIR stuff, the thought of owning a wee bag like this just made you let out a silent, happy, little exhale.
Find More Great Handbags on MickeyFix.com!
Those were just some of our top picks, but we've got more where that came from over on the Mickey Fix site. We scour the interwebs to bring you the best of the best.
If you're looking for stuff to put IN your handbags, or maybe even a new phone case, check out our Disney Accessories and Disney Gadgets sections over on Mickey Fix!