Share This
Host a Haunted Mansion Halloween Party
Anybody can throw some orange and black plates on a table and call it a Halloween Party, but why not give your Fellow Foolish Mortals a night they won't forget with a Halloween Party with a little Haunted Mansion flair?
Here's how to let go of the orange and add some purple and green!
1. Conjure Up Your Guests!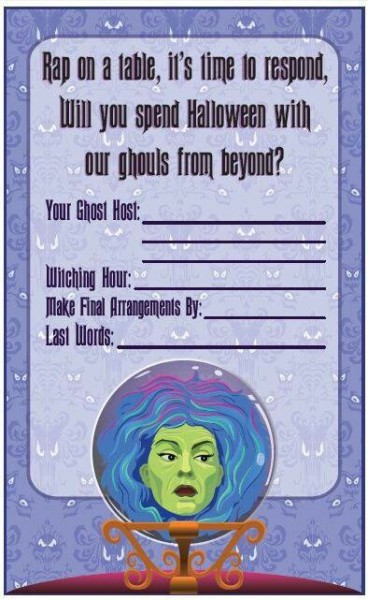 Scare up your squad using these wickedly fun Madame Leota Invitations from Disney Family. They're free to download, just make sure you have:
2. Dead On Arrival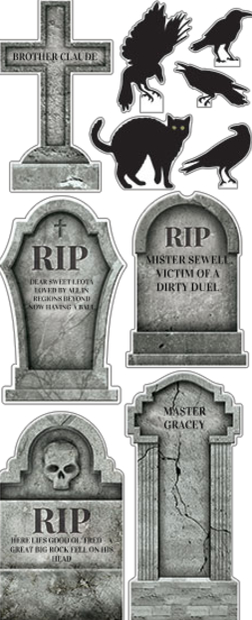 Greet your guests with some hair-raising headstones, like these Personalizable Ones we scared up online! This pack comes with 5 tombstones you can add your own flair to and 5 creepy animal dudes to sit on top of them.  For ours, we went with classic Haunted Mansion epitaphs like:
Here Lies Good Ole' Fred/A Great Big Rock Fell On His Head
Dear Sweet Leota/Beloved By All/In Regions Beyond Now/Having a Ball
Mister Sewell/Victim of a Dirty Duel
Add your faves to the mix for a spooky fun front-yard party entrance!
3. Room For One More?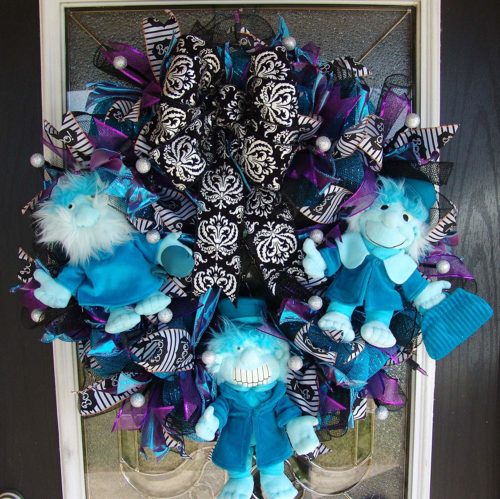 How great is this Haunted Mansion Wreath for your front door? No assembly required! Just order and hang!
Or if you feel like gettin' crafty, here are a few tricks to help you create one like the one Jen from Epbot created (sneak a peek right here):
black gauze (you can get it at a dollar-only store)
porcelain doll head (thrift store, perhaps?)
clear, glass ornament, large enough to fit the doll head (or you can just take the easy route and buy this Light-Up Madame Leota Ornament!)
use this Haunted Mansion font to create the signs, then tape them to white craft foam
LED lights for the doll's eyes and coffin
4. Gather in the Center of the Room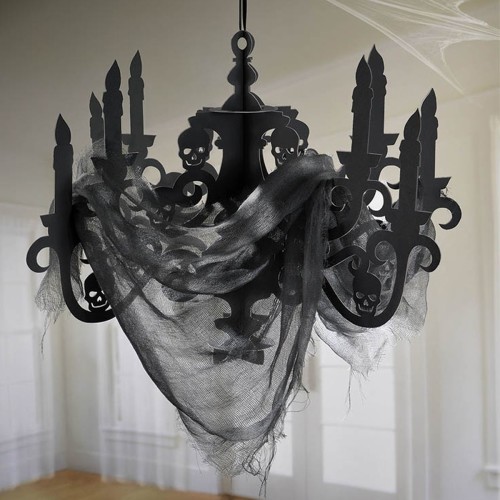 We think this Black Paper Candelabra with the Skeleton Heads is maybe the perfect addition to any Haunted Mansion decor!
5. Let Them Eat Snake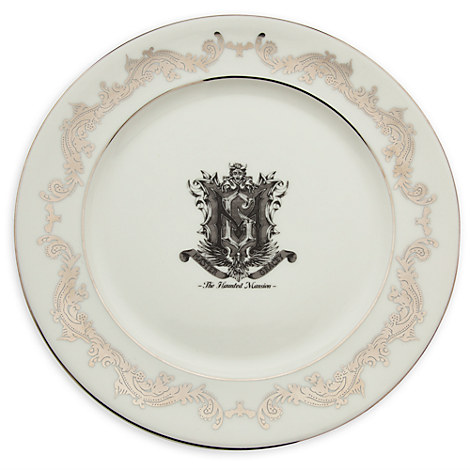 Offer up your best Eye of Newt Casserole on these Haunted Mansion Plates!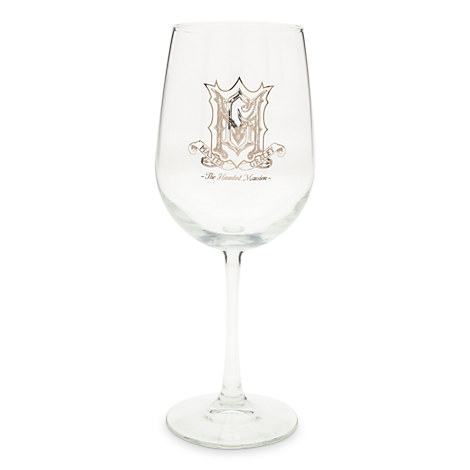 Sip your poison delicately in this fancy HM White Wine Glass…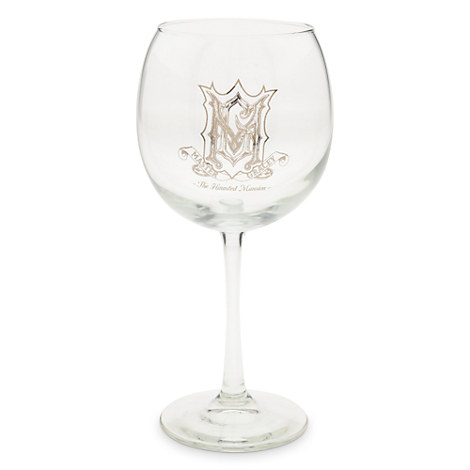 …or guzzle it like you mean it from this Red Wine Goblet!
So many other Haunted Mansion Fun Finds for your table at Disney Store!
6. Sweets Are Poisonous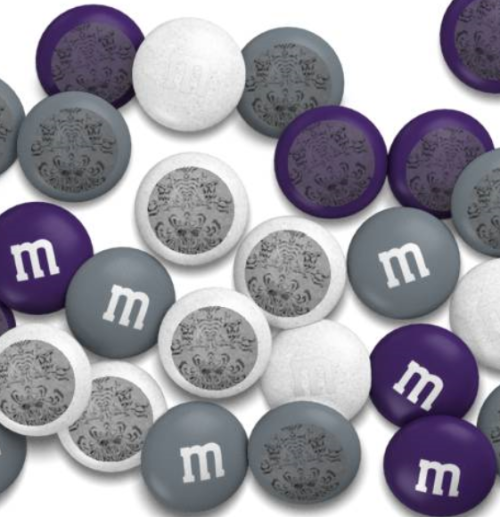 This is maybe our favorite of all Haunted Mansion Finds: the Haunted Mansion Personalized M&Ms!
Here's how to do it:
head over to the M&Ms website
click "Create Yours"
choose up to three colors – we chose purple, silver, and pearl
upload/download a file of the Haunted Mansion Wallpaper – we used this one:

then click "Add Image", then "Choose File".
(then, you know, choose the wallpaper file you just downloaded)
select your packaging, and you're done!
7. Dress To Kill

Whatever is a Ghost Host or Hostess to Wear to Such an Elegant Affair? Clearly, a Dress Festooned with Haunted Mansion Wallpaper, such as the one above, or a Haunted Mansion Shirt for Men dapper enough to haunt your dreams.
There you have it! Best Wishes for a Frightfully Good Party, Hosts and Hostesses! For more ideas and inspiration, be sure to check out the rest of our How-To Guides and explore the other wicked good finds at MickeyFix.com!