Share This
How to Celebrate a Disney Cruise with Fish Extenders!
o you've booked your Disney Cruise and hear someone mention how fun "fish extenders" are. What the heck are they, and how do you get in on that action?
Fish extenders are unique to Disney Cruise Line because they were created by Disney cruisers themselves! Essentially, you hang some kind of pocketed organizer or other container outside your stateroom door, and members of your fish extender group will stop by throughout your cruise and leave you lots of fun gifts! Then you return the favor by visiting their doors and leaving some gifts for them.
Fish extenders take on lots of shapes and sizes, and you can easily find one that suits your style. This colorful option allows you to customize the colors and length of your fish extender!

But how do you participate in the fish extender frenzy? If you're traveling with a large group spread across many staterooms, you can arrange it among yourselves, but you could also find other guests traveling on your cruise by searching for fish extender sailing groups online. A terrific community of like-minded fun-seekers has erupted on the interwebs, and fish extenders are a great way to get to know them!
One way to let your fish extender pals get to know you is by personalizing your stateroom door! You can decorate it will all sort of things — including decals of your favorite Disney characters!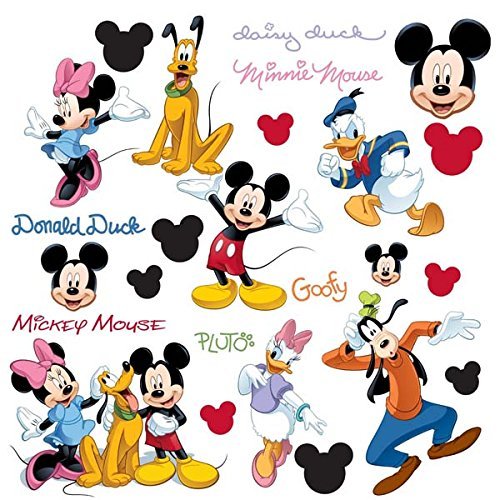 Some other ideas include:
Of course, you'll want to come up with a fun gift to leave for our fish extender friends, and there is no shortage of great ideas out there! If your parties include kids, this foldable Mickey umbrella is a super fun gift!
Kids of all ages can use colorful Mickey Tote Bags — to hold all of those souvenirs!
If you prefer to give gifts of the edible kind, there's a plethora of Disney-themed eats out there. Your F.E. friends will love you for these Minnie's Bake Shop Cookies — just like you can get in the Parks!
Bring even more smiles to their faces with:
If you want to be the most helpful fish extender friend, you could give practical (and fun!) gifts like Mickey SPF Lip Balm! Who hasn't forgotten this useful item when packing for their cruise?!


Also consider:
You might also want to leave a little "Thank You" note for each of your fish extender participants. These Disney Princess Note Cards are just the cheerful thing you need!
Fish extenders are such a neat way to connect with other Disney fans — all without leaving the comfortable confines of your Disney Cruise ship! And since you never know what gift you'll get next, it's a fun activity for parents and kids alike!
For more fun Disney How To ideas, check out the rest of our How To Guides!