Share This
How To Throw A Star Wars Party
As a wise Sith Lord once said: "Come to the Dark Side. We have cookies."
He also said a bunch of other really, really wacko stuff, so maybe don't heed ALL of his advice.
But, anyway…Cookies are good. You're gonna wanna have cookies at this party. And maybe even a string cheese lightsaber or two. But we'll get into all that later.
First things first…
1. Find Yourself A Bad Guy!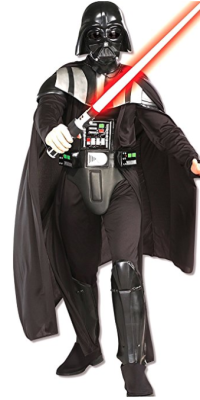 Round up Uncle Paul and get him to don this sweet, sweet Darth Vader Costume. The kids will go nuts and Paul will have a great story for later on. As long as he can walk intimidatingly and swing a stick around, you have a good Darth Vader.
2. Equip Your Guests With The Force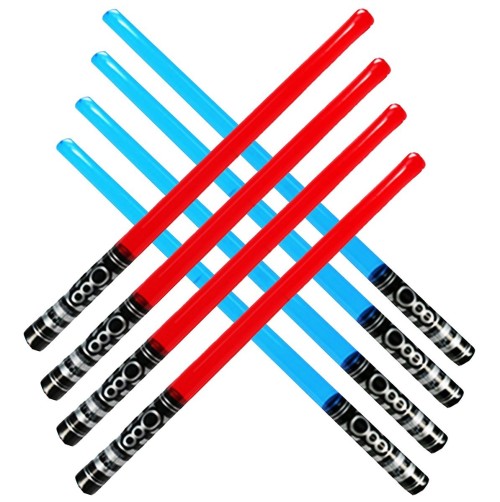 A Light Saber is a must-have for a Star Wars Party. These Inflatable Light Sabers let the trainees Feel The Force without Feeling The Bruise that comes along with those hard-plastic ones!
Another cool, safe Light Saber alternative are Pool Noodle Sabers! Here's how to make your own:
Gather up a bunch of pool noodles.
Cut each of them in half with a sharp knife.
Wrap the knife-cut ends of the noodles with silver duct tape and black electrical tape to look like the bottom of a light saber. The easiest way is to add the silver tape and then start adding small touches of black tape to get the effect you want.
Each pool noodle creates two Light Sabers, ready to whom-whom-kkkk!
3. Vessels for your Homemade Jabba-the-Hummus

Don't let your Party Guests get famished with all of that Saber Wielding; serve 'em up some Wookie Cookies (chocolate chip cookies, which you've adorably labeled) or Princess Lays (plain potato chips, also labeled) on these cute Star Wars Plates!
4. If It's Too Hot For Blue Milk, Try Vader Ade!
All you need for a party-sized portion of deliciously bright red Vader Ade is:
For those with food-dye allergies or who prefer something with less calories, offer up some bottled Luke Sky-water! Make a place-card to match your Vader Ade card and you'll have an equally cute drink option for the Light Side.
5. Feed Me, Obi Wan!
You've made fruit skewers before, but have you ever made Obi-Wan Kabobis? All you need are:
long-ish Bamboo Skewers (they come in different lengths, so go with the size that your group can most easily man-handle)
or you can get the fancier, 4 inch Japanese-style skewers with the knot at the end, if that's easier for your guests.
Layer the skewers with a variety of kid-friendly fruits and
add a cute Obi-Wan Kabobi place-card in front of them!
6. Let Them Eat Cake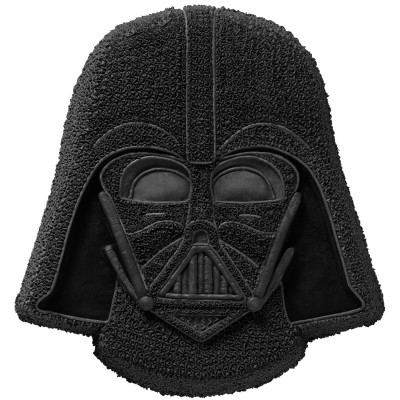 For a cake that's almost too evil to eat, you can't do any worse than a blacker than black Darth Vader Cake! This Wilton Cake Pan is the perfect thing to help make all of your dark frosting dreams come true!
But if you want to go the cupcake route: