Share This
Tags
Ursula Salt and Pepper Shakers
I don't know if you know this, but Ursula's Eels like it when you goochie-goo under their chins.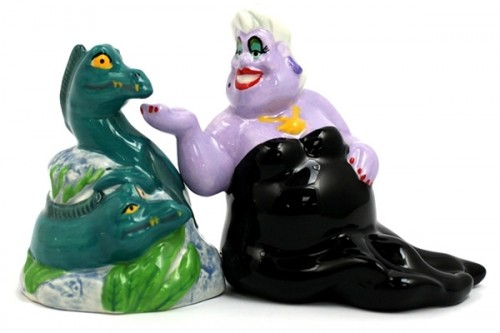 Little known fact: the goochie-goo is the only thing keeping the eels happy enough to not eat Ursula's entire head in one bite. So, now that you're ready for lunch…why not consider using these Ursula and Eels Salt and Pepper Shakers to bring a little spice to your next meal? Because you know now YOU want to do the goochie-goo all for yourself.
Have A Friend Who Needs This?
Send them an Email!