Share This
Tags
Build on Brick Coffee Mug
It's back in stock! It's back in stock!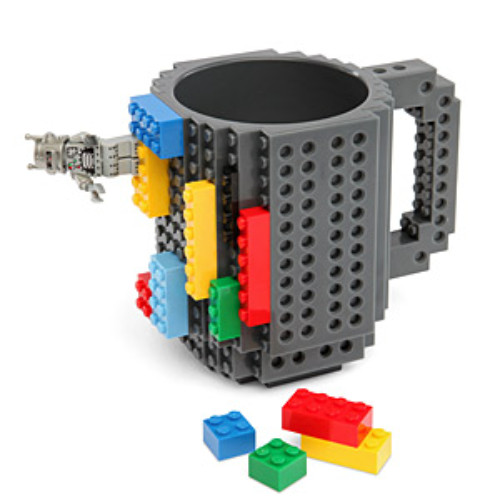 I've been jumping up and down, waiting for this thing to come back in stock so I could share this with you guys! Don't you love, love, love tromping through the Lego Store in Downtown Disney? Me, too! Makes me feel like a kid again! So, I was super-psyched when I stumbled across this mug that's made for grown-up kiddos, but then it sold out like THAT! But now it's back and we can BUY IT. It works with any manner of "brick-type" blocks, but I'm totally raiding my son's Lego collection and putting wheels on this sucker. And then, for my second act? I'm turning it into Batman!
Have A Friend Who Needs This?
Send them an Email!