Share This
Tags
Celebrate Summer and Win a $50 Disney Gift Card!
Mickey's lovin' him some summer and I bet you are, too! We're excited to kick off a Mouse-tastic summer with a giveaway of a $50 Disney Gift Card so you can stock up on summer goods for less!
So check out the entry requirements below, and let's get this giveaway party started!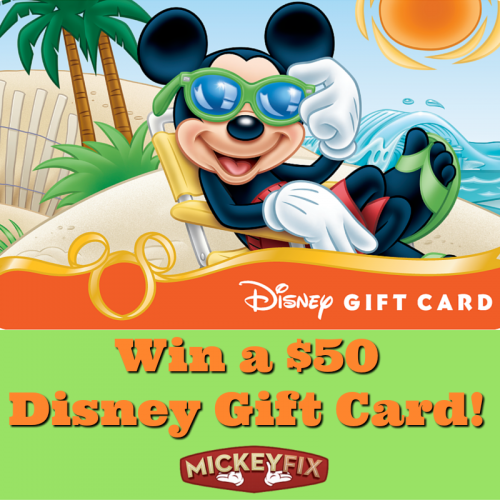 How to Enter
We want to keep you in the know with all things Disney, so to enter to win a $50 Disney Gift Card, just subscribe to the Mickey Fix Newsletter!
Once you've confirmed your Mickey Fix Newsletter subscription, leave a comment on this post (not on Facebook!) letting us know you did so and you'll be entered to win a $50 Disney Gift Card! If you're already a Mickey Fix Newsletter subscriber, just leave a comment letting us know and you're entered!
Want an extra entry? Visit Mickey Fix on Facebook and then come back here on this post and leave a separate comment letting us know you did so!
The giveaway will end on July 19th, 2016 at 11:59pm. The prize will be provided by Mickey Fix. We will confirm that you are a subscriber of the Mickey Fix newsletter. Mickey Fix is not affiliated with the Walt Disney Company or its subsidiaries. United States only.
Have A Friend Who Needs This?
Send them an Email!