Share This
Tags
Disney Halloween Harvest Village
No, seriously. It's like less than 100 days 'til Halloween!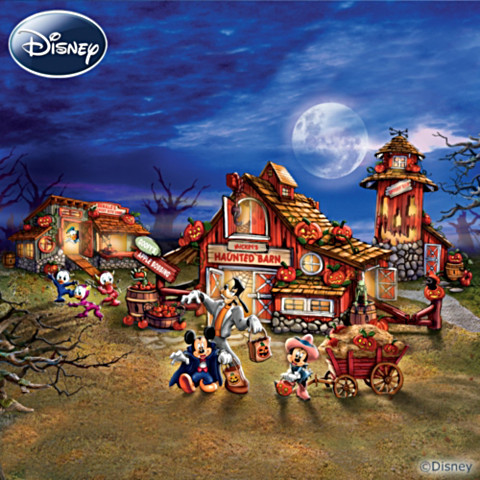 So we better hop to it if we want our houses looking fully Halloweenish! Each year I say NEXT year, I'm gonna go all out for Halloween. And then I don't. And then I'm sad. I pin stuff to my boards, I clip things from magazines, and…it's the same ol' orange and black crepe paper cat sitting on my dining room table every year. Woo! THIS year, I AM going  all out with this Disney Halloween Harvest Village. My crepe cat may just have to scootch over a bit.
Have A Friend Who Needs This?
Send them an Email!