Share This
Tags
Harveys Disney Classic Mickey and Minnie Messenger Bag
Okay, you may want to step lively if you're wanting to snag one of these babies, because they are goin' fast!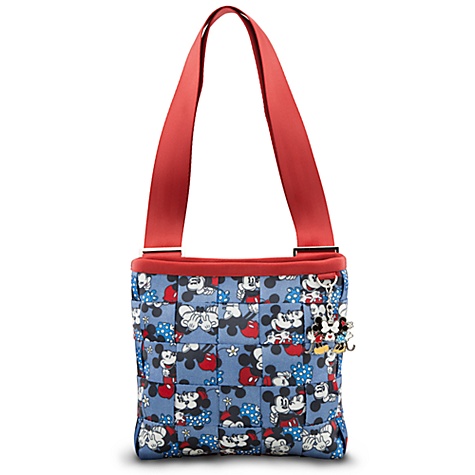 I had a Tote-Sized version of this bag lined up for y'all, but a week later when I was getting ready to write about it, it had gone poof: Sold Out! So, I'm  going to get this one out there to y'all lickety-split so my Harveys-lovin' friends can get their mitts on it, because this one's super cute, and it will likely fly the coop soon, too. Check it out: this one's a Messenger-Bag-Version of the Harveys for Disney Couture Mickey Loves Minnie Seatbeltbag. Do what? Yes. Seatbeltbag. A bag. Made out of Seatbelts. Which is one of the reasons people go Cuckoo for Harveys. A few more reasons are durability and cute-atiousness. ANOTHER reason is that they have sneaky, hidden images inside them, like THIS: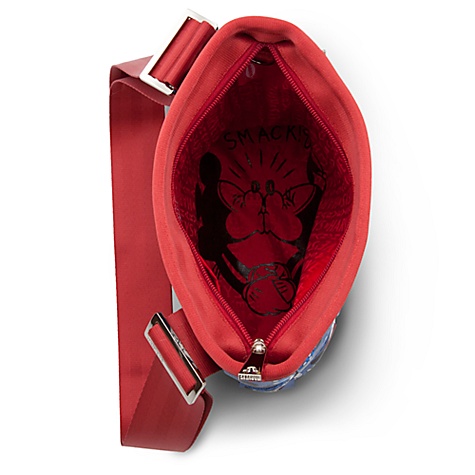 Now, YOU'RE in love, too, right? Well, don't contemplate it too much, just go here, click Add to Cart, and call it, as my friend Virginia says, your "Love from Me to Me" present. 🙂 But, hurry, because, I swanee, these things are getting sucked up by space aliens or something; they are NOT staying on the shelves. Okay? You're welcome. I love you, too.
Have A Friend Who Needs This?
Send them an Email!