Share This
How To Make Mickey Waffles!
Can't you just smell 'em now?
Those hot, fresh-off-the-iron Mickey Faces are calling your name!
Do you like yours with Strawberry Topping? Chocolate chips? Powdered sugar? Applesauce? Or do you go for just good, old-fashioned hot syrup? Or maybe you're a purist and you like yours plain, so you can just pick it up and chew an ear right off!
Whatever your style, our guess is that you wish you could have MORE of them in your life.
Well, never fear. Your How To Guide is here.
Shhhh…Don't Tell Anybody!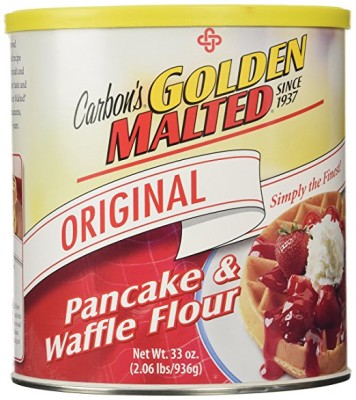 Many folks don't know, but the key to a good Mickey Waffle is THIS mix right here. Disney uses this Golden Malted Waffle Mix for their Mickey Waffles and you can order it by the truckloads!
Like a Flat Iron For Your Hair, But For Food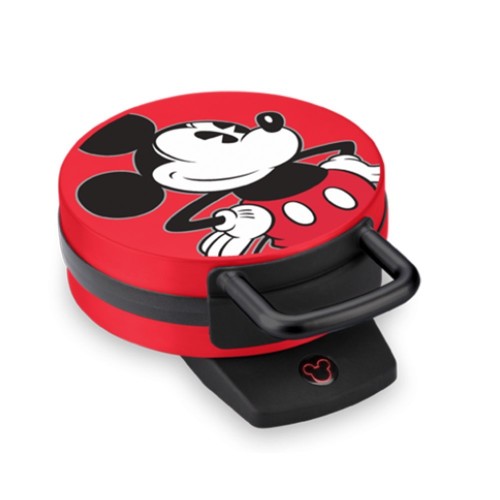 Okay, so let's cut to the chase: a lot of people say that Mickey Mouse Waffle Irons that look like this result in Mickey-shaped pancakes instead. But here's the thing: Mickey-shaped pancakes are delicious, too!
So if you're looking for an entry-level Mickey-shaped food maker, one of the ones that looks like this is your best bet. You'll still get that yummy, delicious flavor of Disney from the vanilla and malt in the Golden Malted Mix and that alone might scratch the itch!
Brunch With Your Bunch
So, HERE's a contraption that will give you more of those waffle-like ridges AND the shapes of four of your best friends' heads on your plate! This Mickey and Friends Waffle Maker from the Disney Eats – Brunch Collection is our new favorite thing!
Here We Go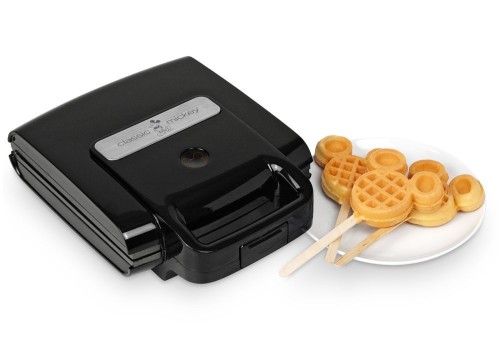 Okay, now this machine will give you more of those Belgian Waffle indentations that you're looking for. The Mickey Waffle Stick Maker is a good bet for those wanting classic Mickey Waffles but without the hefty price of a traditional Mickey Belgian Waffle Maker.
A Little Bit Closer Now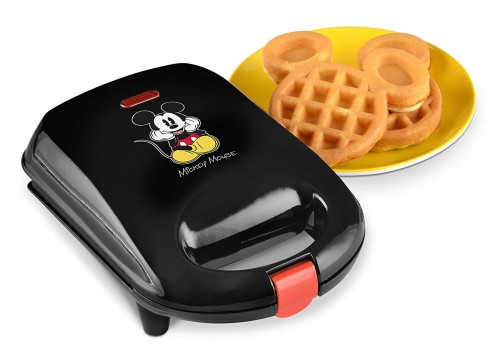 But if you're looking for mini Mickeys AND indentations, this Mickey Waffle Maker might be your best bet. No sticks needed.
Oh, It Just Got Real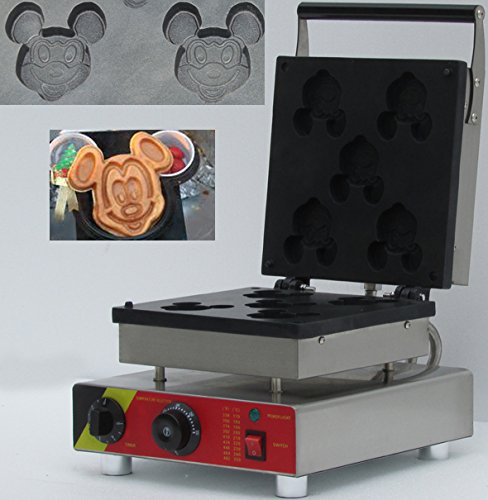 For those looking for the BIG KAHUNA, here's the real deal. This Mickey Mouse Industrial Grade Waffle Maker will make your wildest dreams come true with regards to Mickey Waffles, although it may set you back a mortgage payment.
Bring On The Deliciousness
Okay. Now that you've got your Golden Malted and your Waffle Iron of choice, here's where the magic begins:
Golden Malted Waffle Recipe
Makes approximately 3-4 waffles depending on size of waffle baker.
Ingredients:
1 cup Golden Malted Waffle Mix
1 egg
5 ounces water
2 tablespoons melted butter
Instructions:
1. Beat egg and water together.
2. Add Golden Malted Waffle Mix and mix well.
3. Stir in melted butter and mix thoroughly.
4. Ladle onto hot waffle iron and remove when golden brown.
So, there you have it. The Magical Mystery Mickey Waffle Recipe and some of the best pieces of equipment we could find to make them in.
And while you're here, stick around and check out all the fun finds we have for you on

Mickey Fix

!