Share This
How to Scrapbook Your Disney Vacation
You've had a wonderful trip to Disney and now you're home, broke, with aching feet, wondering what comes next.
Well, before you let TOO much of the real-world settle in and kill your magic buzz, do yourself a favor and scrap those memories!
You and your fam will love having a book to look back through later as you recall the times Dad had to get up and dance in Monsters Inc. Laugh Floor, or the baby met Pooh for the first time and lost her ever-lovin' mind, or when Mom literally wet her pants on Splash Mountain. Good thing no one noticed.
Let us throw out some tips to help you preserve what was surely one of the most eventful trips of your life.
1. Bring Back The Happy!
You know that feeling you get when you walk down Main Street for the first time on your vacation? That's the kind of excitement you should feel when you pick up your Disney Scrapbook. Michaels has never let us down in offering up cute Disney-themed Scrapbooks, and this Mickey Mouse What a Trip one is one of our faves.
It's 12×12, which is our favorite size of scrapbook, personally, and comes with 10 page protectors (not paper, though…we'll get to that in a minute). You can even use your Michaels 40% coupon online and have your goods shipped straight to your doorstep!
Here are a few other of our faves:
Paper is Important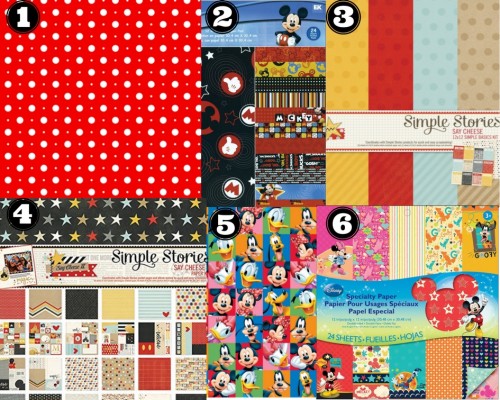 Okay, so good paper is key. Start with some good, white cardstock to start. If your album comes with it, perfect! If not, or you need refills, get a good white cardstock multipack. This will be your canvas that you'll turn into a one-of-a-kind Magical Masterpiece.
We've highlighted some of our favorite papers above. You can use them to embellish your pictures, like using them as frames, or you can use the whole sheet as a background. We like to cut decorative papers in half, so one half of the page has the decoration, and the other is left white, so your other embellishments (like stickers, paper punches, letters) really stand off the page.
Here are the papers we've highlighted above in the collage:
6. Multi Friends Multipack – A great pack of paper with the lots of characters to brighten up your album.
Thanks For The Memories. No, Really. They'll Thank You.


Is there anything better than a handwritten note from one of your favorite people? Your family will be so excited to have written documentation of all the hilarity that ensued on your Disney Vacation, especially if it's in your own handwriting. It will add a little brightness and a whole lotta love to your pages.
Invest in some quality journaling pens, like these from Cricut, and jot down all the things that you don't want to fade from your memory. Like that time Dad got dissed by the Evil Queen, right in front of everybody.
Give It a One, Two Punch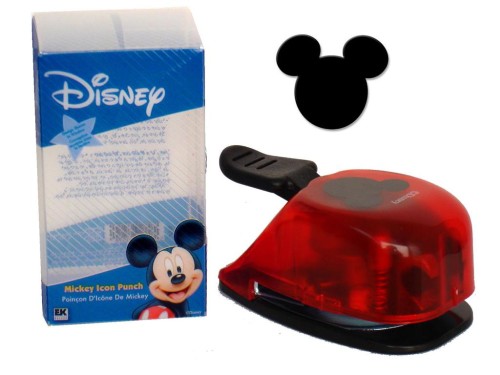 Here's one of our favorite scrapbook accessories EVER: the Mickey Mouse Paper Punch! It works just like a hole punch, so you just slide the paper in, press, and Voila! A Mickey Mouse icon!
We've used it not only for scrapbooking, but for greeting cards, invitations, and have even stuck them onto dollar bills with tape and given to our kids as Disney Dollars!
Make sure to order some fun, Disney-themed stickers to dot throughout your album, too. They'll help Disney-fy your album throughout!
Here's to Happy Scrapping, Disney Fans! Be sure to share your favorite Disney Scrapbook Pages with us on our

Facebook

! And, while you're here, stick around and check out all the fun finds we have for you on

Mickey Fix

!