Share This
How to Throw a Mickey Mouse Birthday Party
Hey there, Hi there, Ho there! Are there any other words that get you jacked up more?
Nobody can have a bad time around Mickey Mouse. We kind of think that's why one of the funnest parties to throw is one that's Mickey-themed.
We've thrown a few and wanted to share some of our favorite tricks for throwing a fun party for any age (Mickey Mouse beer labels?!) an have found a few new ideas we wanna share.
So, everybody neat and pretty? Let's get on with the shooooow!
1. Shiny, Happy Mickey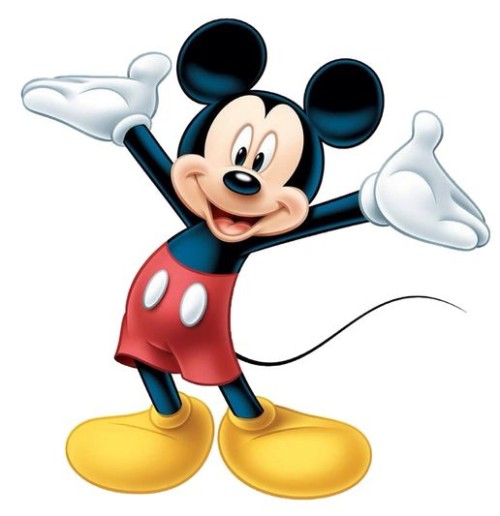 Hey there, buddy, ol' pal! What a happy guy you are. I think one of the attractions we all have to Mickey is his happy, welcoming face, and the bright colors he wears.
You can give your party the visual pop it needs by sticking with these main colors: red, black, yellow, and white. Luckily, there are so many things you can do with this color combo: crafts to create, foods to decorate, party supplies to order. It doesn't take a lot to pull off this kind of party with these colors, and you kind of can't go wrong!
2. Party Time…Excellent!
So, for party supplies, for instance, you wouldn't necessarily have to buy any Disney-themed plates, since those tend to be a little pricier. Your table would look awesomely festive with a mix-up of red, black, and yellow plates, cups, and napkins, which are so much cheaper!

You can get really inexpensive paper plates, or, depending what you're serving, you can go for the heftier plastic plates.
Here's a killer deal on red party cups!
3. All About the Britches!
Speaking of red party cups, here's a way to turn those cups into some Mickey Pants!
Here's what you'll need:
Here's the quick and easy gist: Punch out a bunch of white dots from your white cardstock and glue two on each party cup, near the top to look like Mickey's Pants buttons. Voila! Adorable and simple Mickey Party Pants!
4. Break the Ice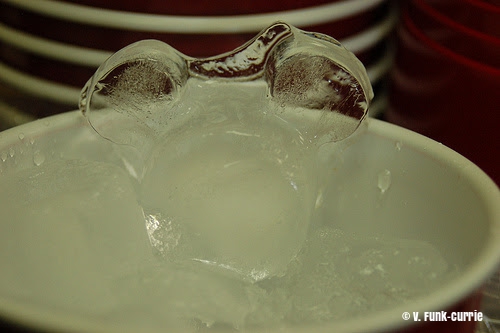 A super-easy way to inject some stone-cold Mickeyness into your party is to offer up some Disney-shaped ice cubes.
We've found a few different trays to try: this one has a bunch of different Mickey and Friends shapes, while this one is straight-up Mickey Ears.
You'll want to prep a bunch of these ice cubes ahead of time, and maybe have them waiting in a Cute Mickey Bowl in your freezer so you can just pull them out right before the party starts. Maybe serve them with this cute set of Mickey Hand Tongs?
5. Food Tastes Better When It's Mickey Shaped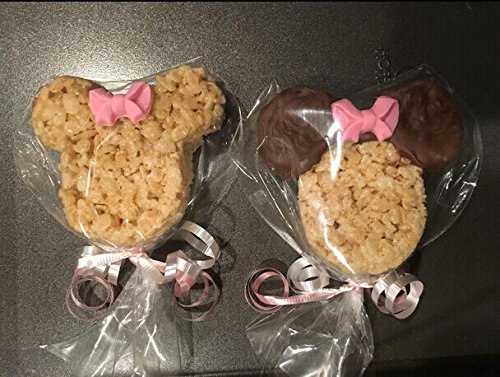 Okay, so here's where you start brainstorming every single thing you can possibly cut into a Mickey shape to impress your guests. The beauty of this 5 pack of Mickey Ears Cutters we found is that you can cut out food of varying sizes, from roughly 2 inches to around 3 1/2 inches. Here are a few starter ideas to get your juices flowing:
the adorable Rice Krispies treats pictured above, which are adorable when dipped in chocolate and wrapped in cellophane bags as a take-home treat
different cheeses
sandwiches
cookie dough
using them as a template for making Mickey Head shapes to use as signs, placards, invitations, or decorations
6. C is for Cookie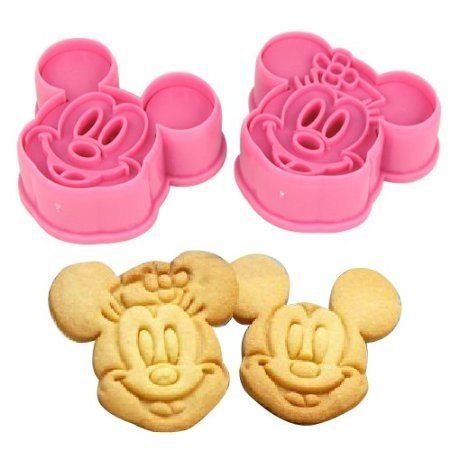 These Mickey and Minnie Cookie Cutters can help you pop out a plate of cookies for your table in a flash!
7. B is for "Beer Me"


We thought these Personalized Bottle Labels would be the perfect touch for your bucket o' beers in the front lawn! We went with the phrase "Give 3 Cheers for Mickey Mouse Beers", but you can make it say whatever the heck you want!
There you have it! Best Wishes for a Hot Diggity Dog Good Party! For more ideas and inspiration, be sure to check out the rest of our How-To Guides and explore the other wicked good finds at MickeyFix.com!