Share This
Tags
Mickey and Minnie Mouse Cooler Tote
What's say we pack up some sammies and drinks and have ourselves a picnic?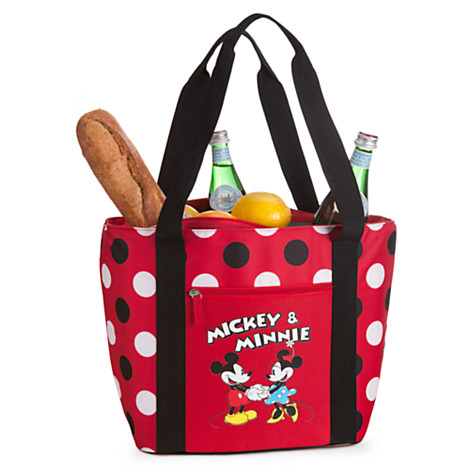 There's nothing worse than having the wrong-sized bag for schlepping your supplies to and from an outing. Too small, and your potato salad goes flying out of the top. Too big, and your potato salad goes sloshing all over the bottom and crashes into your pistachio salad, making them BOTH gross. This Mickey and Minnie Cooler, though, seems the PERFECT SIZE to help one avoid salad-related crashes and their aftermath. It's got the perfect amount of height, depth, and cuteness to get you and your goods where you're all going, while keeping you all cool…or warm!…at the same time.
Have A Friend Who Needs This?
Send them an Email!