Share This
Tags
Mickey Mouse Sketchbook Dinner Plates – Set of 4
Stow the breakables! The Gang's coming over and they're hungry!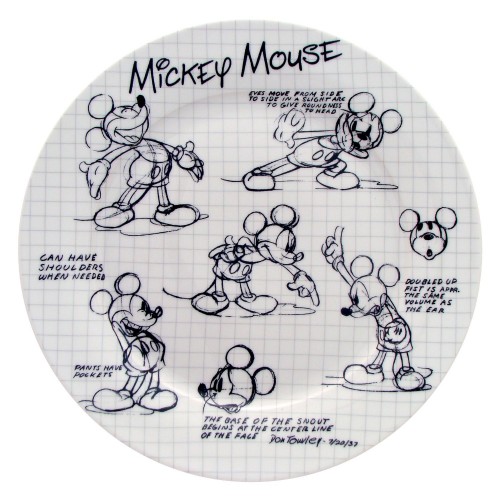 Whether you're having Mickey Mouse and the Gang over for dinner or celebrating with The Gang that lives in your abode, you can always find a reason to bust out these fun-loving Mickey Mouse Dinner Plates! I love the sketches on these plates…they make you feel like you're sitting down at the Studios with the Disney Animators themselves, looking at pieces of cartoon magic being made! Which will come in quite handy when I need to host an impromptu sketching contest, because I've burned the pot roast and have nothing to put on MY gang's plates and everyone's staring at me with their mouths hanging open like I have three heads. Not that that's ever happened before. Surely.
Have A Friend Who Needs This?
Send them an Email!