Share This
Tags
Minnie Mouse Bow Necklace by Petra Azar
After the holidays, it's fun to snoop around the store shelves to find something just for YOU, isn't it?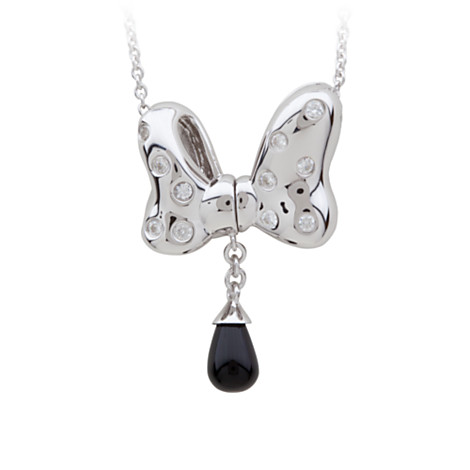 Because we're good shoppers, we're smart shoppers, and we like GOOD merch at a GOOD price. That's what post-holiday shoppy-shop is all about. Take, for example, this Minnie Mouse Bow Necklace by Petra Azar. Retails for $175, which is reasonable, considering the craftsmanship of the necklace, the adorable factor, and the fact that Petra Azar is amazing. But Disney, knowing our expectations of the post-holiday shop-a-thon, has marked down this gorgeous, magnetic clasp necklace down by 50%, to pique our lack of resistance. (See what I did there? I can't resist a spin on a pun. CAN'T. RESIST.) Anyhow, this piece de resistance is yours for the taking if you head on over quick-like. You know this drill. It's 5 days after Christmas, there are only a few left, so get it before the gettin's gone!
We've featured another one of Petra's Disney Necklaces over on our Disney Gift Guides, so head to the list of our Favorite Disney Jewelry to check it out, too!
Have A Friend Who Needs This?
Send them an Email!