Share This
Tags
Nightmare Before Christmas Snow Globe
What a wonderful day to spend in your pajamas, reading…The Scientific Method?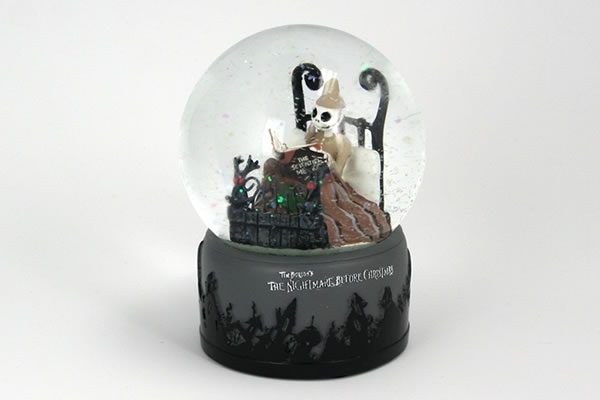 Is that what Jack's reading? I can't tell, and I honestly wouldn't even care what I was reading,  if I could be under a cozy blanket right n…zzzzzz. Oh! Hello! So, as I was saying, look at cute little Jackie in his cute pj's (Union Jacks??) snug as a bug in a rug in his bed, while it snows all around him in his wee water globe. I'd go into more detail, but I'm feeling kind of nappish right now…
Have A Friend Who Needs This?
Send them an Email!