Share This
Our Favorite Disney Christmas Tree Toppers
If you're gonna wear a hat, at least make it a nice hat!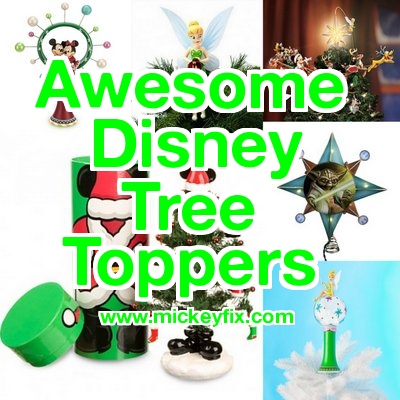 Same thing with your beloved tree. Don't just put some sad little something up there that disappears into the landscape of the tree you've spent years perfecting.
No! Make your tree ZING and give it an appropriately festooned top hat that says, "I don't know if you know this, but I am the MAYOR of this house right now!"
Every other month of the year, your home may be plenty warm and cozy…downright lovely, actually. But in December, it becomes a MUSEUM!
Show off all the artifacts donning your tree from years gone by with a special Christmas Tree Topper that says, "We don't just DO Christmas; we ARE Christmas!"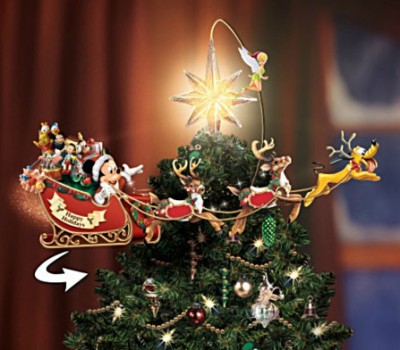 This might be the most amazing Disney Tree Topper ever simply because it rotates! How cool would that be? You could sit there for hours and watch Santa Mickey twirl around your Christmas tree. Santa's sleigh is full of vintage Disney toys too – can you name them all?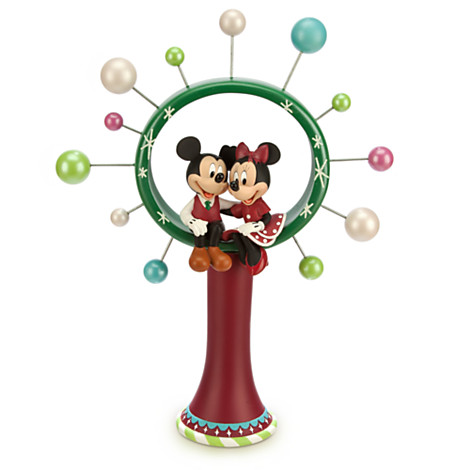 This Retro Mickey and Minnie Christmas Tree Topper is just the thing for your Hip and Mod tree. Why have JUST red and green, when you can have ALL the colors in a sunburst above your tree?
Protect your tree from Evil Forces, he will. Trust your instincts and don your tree with this Yoda Tree Topper. Only then will you know the power of the Green Side.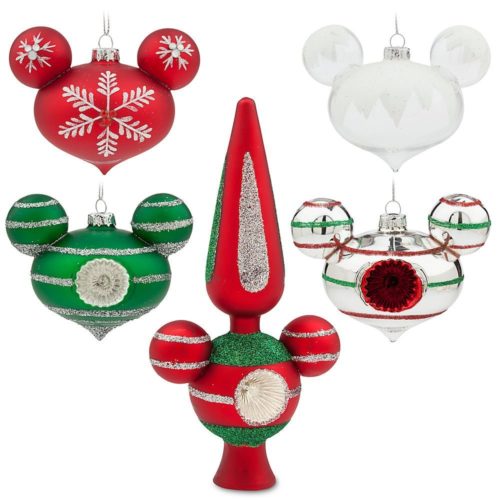 This is a great little set because not only does it come with a fun, glass, retro Mickey Tree Topper, it also comes with four fun, glass, retro Mickey Ornaments to go with it!
Who doesn't love a Christmas Tree sprinkled with Pixie Dust and Light-Up Wings? Put the chick in the green dress atop your fir and let this Tinker Bell Tree Topper add a little spunk to your living room!
We've got even MORE good stuff over on Mickey Fix. Looking for Disney Gifts for family and friends? Check out all of our Disney Gift Guides in one super-convenient location: our Disney Gift Guides Page!