Share This
Tags
The Muppets Animal Tote
Drums! Drums! DRUMS!!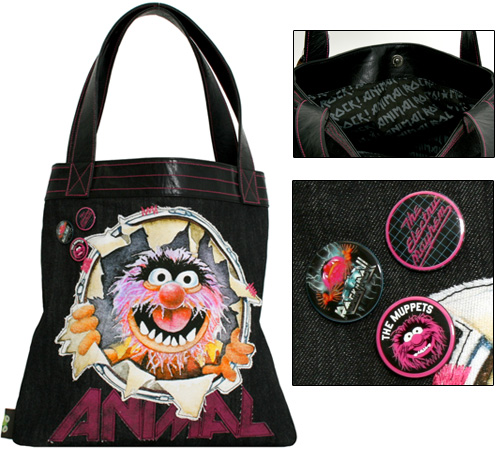 Okay, confession time. I am slowly becoming incredibly attached to the game My Muppets Show. I downloaded it for my kids and then…well, 6 hours later, I was hooked. So, when I found this Animal Tote Bag, I kinda got all excited and screechy. Then, when I found out it had been marked down 54%, the screeching grew a little more…emphatic. So, this fab bag, aptly found at a store called Perpetual Kid, is on sale for $21.44. Plus, they'll give you an extra 20% off any item when you enter code PLAYHOOKY or 15% off when you spend $75 with code RECESS. That makes me happier than Animal with a snare and a cymbal.
Love Fun Totes? Serious totes? Shiny totes? Cheap totes? We've got 'em all rounded up and waiting on ya over on our Disney Handbags Page!
Have A Friend Who Needs This?
Send them an Email!