Share This
Tags
Alice in Wonderland Watch
You'll never be late for any important dates again, if that makes you feel better.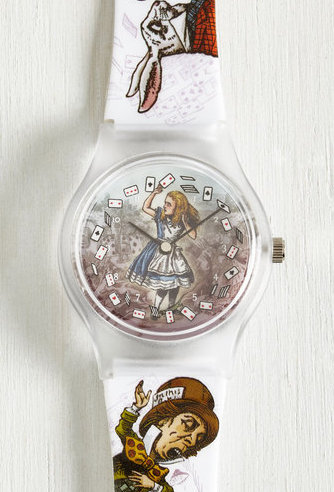 So, make ALL the dates you want, because YOU, my friendly friend, will never be late AGAIN. Not with this hip Alice in Wonderland Watch on your wrist. It's fun and funky-tional for all the Alice lovers everywhere!
Have A Friend Who Needs This?
Send them an Email!