Share This
Tags
Dinosaur Head Wall Mount
Well, this is quite fetching!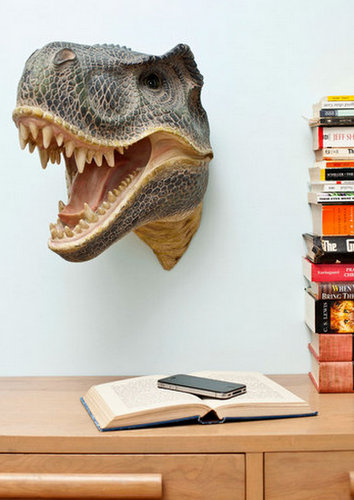 And I can remember the first time I rode Dinosaur in Animal Kingdom. I was quite certain those dudes were gonna play fetch with my head. It scared all of the blood from my face, for sure. There's a reason there are so many children screaming when they get off that thing and why the warning sign is three times as long as the rest. That thing could kill a person! But the best way to overcome a fear is to face it, right? So, I'm taking matters into my own hands and Mounting a Dinosaur Head on my Wall! It will likely still give me the heebie-jeebies, but at the very least will be a warning sign to other dinosaurs in my neighborhood, right? Right?!
Have A Friend Who Needs This?
Send them an Email!