Share This
Tags
Disney Mickey Mouse Marcasite Pendant Necklace
Look at this cool thing we found!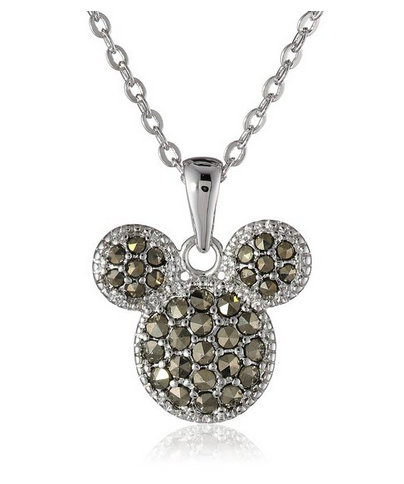 Not only is it a Mickey Necklace, it's a Mickey Necklace with really rad gems all over it! This Mickey Mouse Marcasite Pendant Necklace is just the thing to add a little bit of splash to an otherwise ho-hum outfit. At least that's what I'll be using it for!
It's 18″ inches long and is going to look great against those awesome fall colors we're going to be busting out of our closets soon. But Mickey looks good in any season, so we can wear this baby all year long!
Check out our other Favorite Disney Jewelry for more inspiration!
Have A Friend Who Needs This?
Send them an Email!