Share This
Tags
Disney Couture Pinocchio Cuckoo Clock Pendant Necklace
This pendant necklace is making me go a little…nutzo! (You thought I was going to say "cuckoo", didn't you?)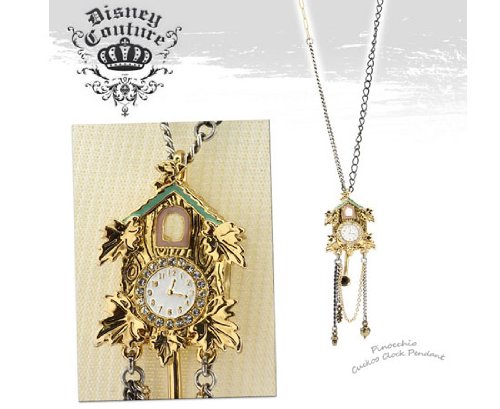 Okay, so I thought I was going to be all clever, and had this supercute Alice in Wonderland Alarm Clock picked out to feature for y'all today and I was going to say "Black Friday's coming up, Mickey Fixers! Don't forget to set your Alarm Clocks!" or something equally as dorky, but, alas, the Alice in Wonderland Alarm Clocks were too cute to last…and they're all gone. But, take heart, my friends! My replacement search has led me to something even COOLER: this Pinocchio Cuckoo Clock Pendant Necklace by Disney Couture! The pendant itself is super-stylish hand-painted enamel with crystal and beaded accents, and comes on an extra-long 24″ variant chain. Incredibly subtle, yet incredibly Disney.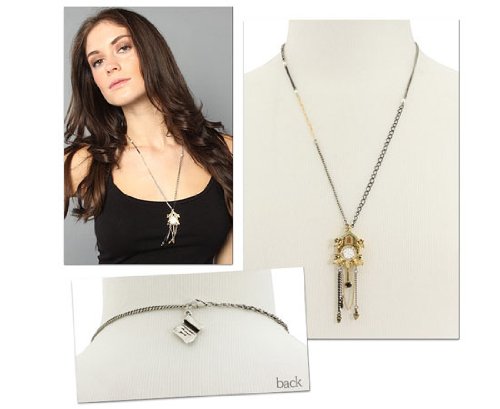 Even looks cool from the back! Check out the cool pendant hanging from the clasp! So, don't worry with setting your alarm clocks for Black Friday. Save yourself the trouble and order this necklace online here!
Have A Friend Who Needs This?
Send them an Email!