Share This
Tags
Disney Uno Theme Park Edition
The world's greatest card game just got even greater-er!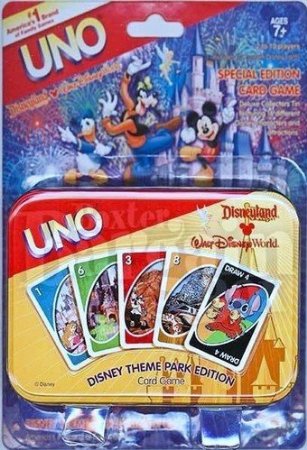 It doesn't take much to get me to play a round of Uno, but signing me up for a round just got a WHOLE lost easier. This Special Edition Disney Uno looks so fun, right down to it's cute, commemorative tin! I love that the cards feature not only the Diz characters, but the attractions from both parks, too!
Have A Friend Who Needs This?
Send them an Email!