Share This
Tags
Nemo and Squirt Christmas Stocking
How cute is this thing going to look on your mantle, hanging with care?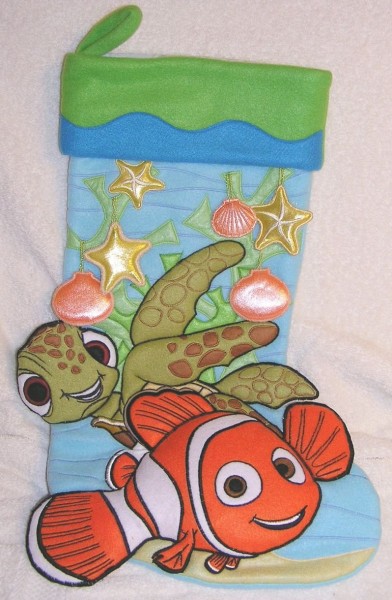 I'm a sucker for Finding Nemo, so this Nemo and Squirt Christmas Stocking is making me so happy-happy-happy right now. It's big enough to hold my big goodies from Santa…it's 20 inches long and a whole foot across the bottom, which gives The Jolly Old Elf plenty of room to squoosh my apples, oranges, chocolates, and keys to my new BMW. Just kidding. He's not bringing me a BMW. I already have one. Kidding again. But if he wanted to bring me some new Jack and Sally earrings, I would NOT hate that, and he could definitely fit them into this piece of adorableness.
Have A Friend Who Needs This?
Send them an Email!