Share This
Tags
Harveys Disney Seatbelt Bag Classic Comics Satchel
Boy Howdy! There's another Harveys up for grabs!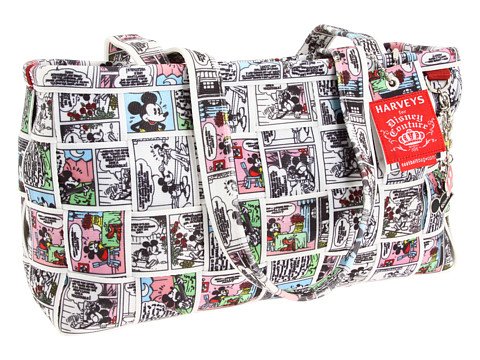 These are my new favorite handbags, because they're made out of seatbelts. That fact alone is cool enough for me to want one. Add in the cool Diz Designs, and I'm putty in this company's hands. I am apparently not alone in my love for All Things Harveys, because they seem to fly off the shelves as fast as the folks at Harveys can make them! So, cast an adoring eye on this bit of fabulousness, the Harveys for Disney Couture Classic Comics Satchel, with awesome little squares of Disney Comic Gold, featuring Mickey and Minnie, dyed onto the seatbelt fabric and then woven throughout. And if that's not enough to turn your crank, here are some other words that might: Mickey Ears zipper pull, Mickey charms, cell phone pocket, two lipstick pockets, four metal feet, and the inside is stamped with a happy smile from your BFF: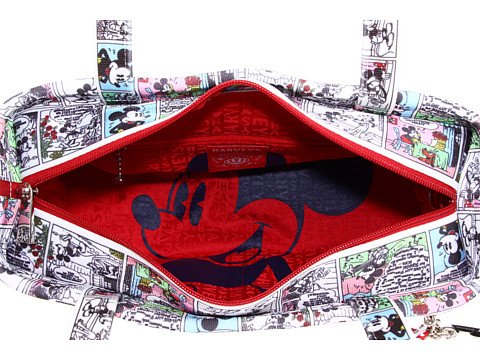 Have A Friend Who Needs This?
Send them an Email!