Share This
Tags
Mickey and Minnie Cookie Jar
The only thing sweeter than those faces are the chocolate chip cookies I'm gonna ravage later!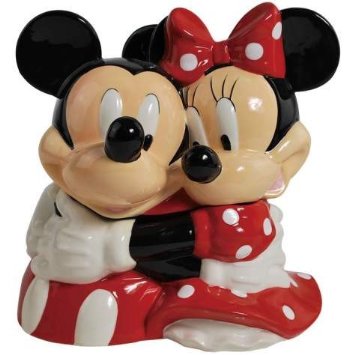 Who doesn't love witnessing a good Mickey and Minnie hug? Now you can ogle their love for each other straight from your kitchen counter! This Mickey and Minnie Cookie Jar won't judge you for staring at their adorableness all day, even if your staring is purely out of cookie flavor curiousity. On sale for $40.73 right this sec!
Have A Friend Who Needs This?
Send them an Email!