Share This
Tags
Star Wars Cookie Cutters
Why settle for snowmen and ginger-dude cookies this year, when you can have THESE?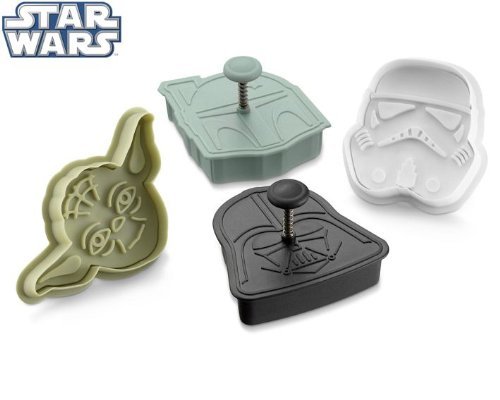 Don't tell my neighbor, but I am totally showing up to her Christmas Cookie Swap with a plateful of Boba Fett! I'm totally giddy over these Press and Stamp Heroes and Villains Star Wars Cookie Cutters, and can't wait to start Pressing and Stamping my way into the holiday spirit! I'm thinking of painting on a wee Santa Hat for Yoda, and giving Darth a Candy Cane Striped Mask. Maybe Red and Green Ornaments hanging from the Stormtrooper's Helmet? OOH! Or, I could frost a little present beneath Lord Vader that says, "To Luke. Love, Dad." Best. Christmas. Ever!!
Have A Friend Who Needs This?
Send them an Email!