Share This
Tags
Mickey Mouse Ceramic Watch
Mickey's says, It's time to get Mom a new watch!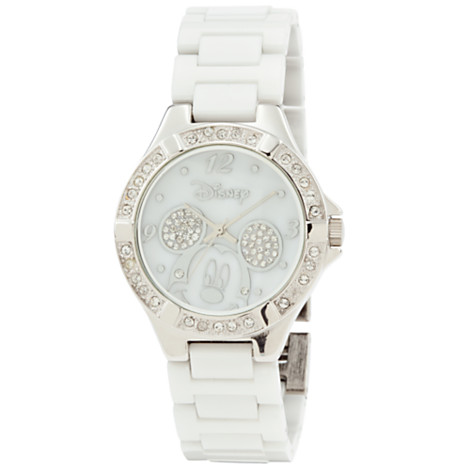 There are a LOT of cool Mickey Mouse watches on the Disney Store site. The coolest thing about this watch? It's the only one on SALE. So, not only can you score Mom a cool, hip, Mickey Mouse Watch with Pave Crystals and a Ceramic Strap, you can score it on the CHEAP. This cool, white, sparkly thing retails for $74.50, but is on sale today for $55.87. So, call up your sis and see if she wants to go in halfsies, or put the whole thing on your tab and watch who Mom gives a second helping of dessert to on her big day (wink, wink).
Have A Friend Who Needs This?
Send them an Email!