Share This
Tags
Mickey Mouse Ice Cream Bar iPhone Case
No, I'm NOT gnawing on my phone…I'm…dialing with my teeth.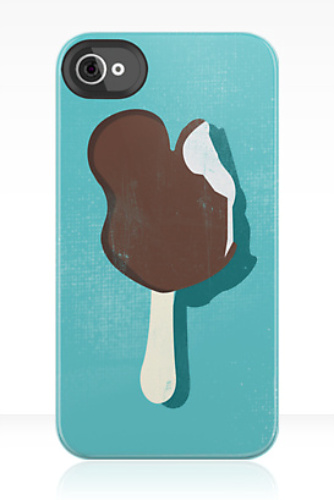 But if I WERE chewing on my phone, I would have a legit reason. This dude named who goes by the handle tylersmithh (yes, two h's) over at redbubble.com has created a smorgasbord of Disney Food Art that he's put on iPhone cases, canvases, and t-shirts. Just like this awesome Mickey Ice Cream Bar one! Doesn't smell like chocolate. Doesn't taste like chocolate. But you'll still find a reason to stuff it in your face.
Have A Friend Who Needs This?
Send them an Email!