Share This
Tags
Epcot Center T-shirt and iPhone Case
Is it possible to have a crush on a t-shirt?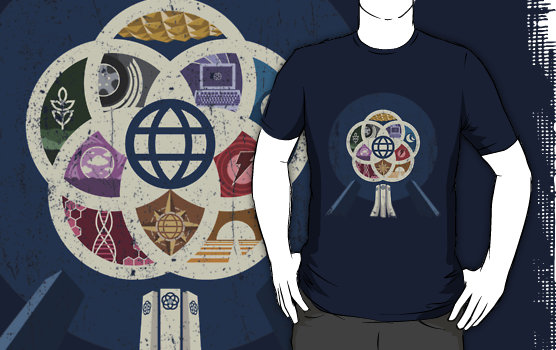 Nevermind. You don't have to answer that. I know the answer. And it is YES. Yes you can. Because I have a crush on this one. This supercalifragifantastic Epcot t-shirt proudly displays all nine of the original pavilions AND world showcase, and comes in a variety of colors, although I'm in love with this blue one to the point of wanting to marry it. I'm sure there's nothing wrong or weird with that. PLUS, you can also get this design as an iPhone case, if you want to carry your Epcot Nerd Love on your hip everywhere you go. Which isn't such a bad idea, now that I think about it… Happy Birthday, Epcot Center! I heart you!
Have A Friend Who Needs This?
Send them an Email!