Share This
Tags
Mickey Mouse Jelly Belly Dispenser
Get in mah belly, jelly!!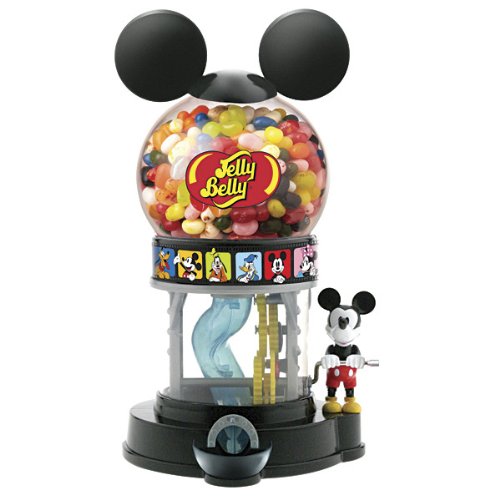 If Wreck It Ralph's mythical game Sugar Rush didn't exist before, it does now, friends! Holy Guacamole…Sugar for DAYS with this thing! I have kind of waited all my life for something as wonderful as this Mickey Mouse Jelly Belly Dispenser! Look at Mickey, with his little crank, crankin' down little bursts of joy for your mouth! Is it possible that I love you even more now, Mickey?
Take that sugar high on over to our Disney Gift Guides section to do some high powered shoppin'!
Have A Friend Who Needs This?
Send them an Email!