Share This
Tags
Mickey Mouse Peppermill
Need this. Like need this RightThisSecond.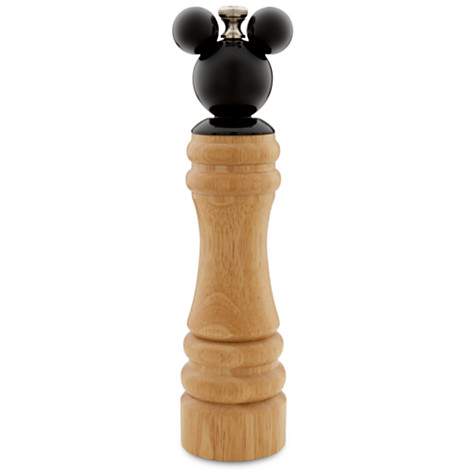 All that talk of food yesterday with the post on Snacks in Magic Kingdom got me hungry, and now I'm in the mood to cook. Since the weather's getting a bit nice, I'm ready to take my Mad Chef Skillz out onto the Grill and whip up some yumalicious goods over the open flame. Nothing works without the perfect seasoning, though, and fresh cracked pepper is the bomb-diggity spice to make your meal jump up and slap you in the face. This Mickey Mouse Peppermill provides the cutest vehicle for pepper-slash-slap delivery I've seen maybe ever. So, it needs to come live with me. It needs to come live with me STAT.
Have A Friend Who Needs This?
Send them an Email!