Share This
Tags
Minnie Mouse Bow Icon Tee
T-Shirt Sale at Disney Store, Mickey Fixers!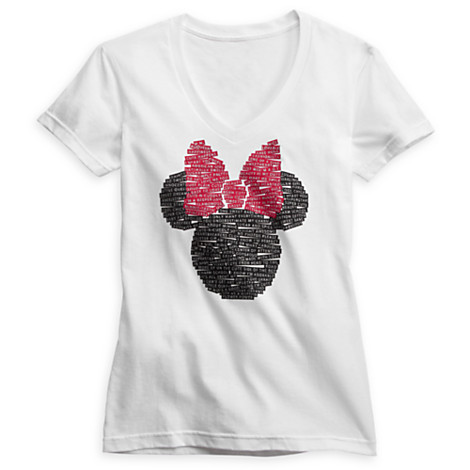 Billion reasons that you need this shirt. I'll start with the basics. First: Organic. Second: V-Neck. Third: Minnie Mouse. Fourth: Sparkly. Fifth: That bow is made up of tiny adorble (and sparkly!) phrases, and that's just a cool way of doing things. Sixth: It's Disney. Der! Seventh: It, and 44 other awesome t-shirts just like it, are on sale at the Disney Store right now. 2 for $15 each for a limited time on select adult tees. This cute piece of comfy Disney Love could be in your hands in the next few days, on the cheap! So click here and let's save us some Mickey Moolah and score some cute tees, to boot!
Have A Friend Who Needs This?
Send them an Email!