Share This
Tags
Vintage Minnie Mouse T-Shirt
It's not Old Minnie, it's VINTAGE Minnie.  She really prefers that moniker, thank you.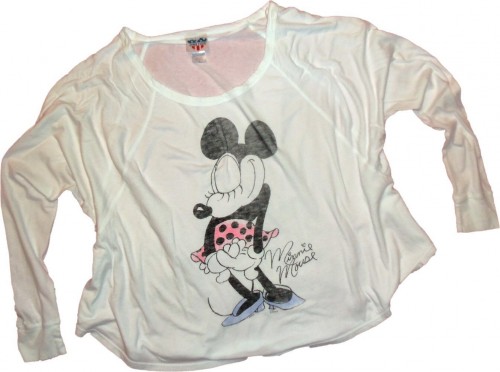 I'm not sure when this particular Minnie was sketched, but she's certainly one of the VINTAGE versions of Miss Mouse, wouldn't you say? Possibly one of the first, but I'll let my let my Disney History Experts weigh in on that one. Whether you're an expert at Walt's timeline of cartooning or not, hopefully you will still be as in love with this Vintage Minnie Tee by Junk Food as I am.  I think it's perfect for that weird, transition-y weather that's around the corner. Slap it on in the a.m., peel it off in the afternoon. Wear something underneath if you're gonna go that route…in case that wasn't implied.
Have A Friend Who Needs This?
Send them an Email!