Share This
Our Ten Favorite Disney Halloween Must-Haves!
Most Disney Fans don't play around when it comes to Halloween.


To many of us, it's kind of like an Olympic Sport. We meticulously select our costumes, reserve our tickets for Mickey's Not So Scary Halloween Party as soon as they're released, and decorate our houses top to bottom in orange and black with a smidge of purple.
It's a Grand Holiday and we give it every ounce of attention it deserves.
In keeping with the wonderment that is All Hallows' Eve, we at Mickey Fix have rounded up some of our Favorite Disney Halloween Must-Haves that we'll hope you'll find to your decoration and adornment satisfaction.
So let's head on to the Dark Side and check out some awesome Disney Halloween Must-Haves!

These are just pure, year-round fun; but for the Mansion Fans, these Haunted Mansion Tombstone Coasters provide an extra dose of Halloween awesomeness!
Want to wear some Halloween Couture without being in "costume"? This Haunted Mansion Wallpaper Dress is the perfect thing for any October get-together or Haunted Mansion Party!
Be sure to check out our How To Guide on Throwing the Perfect Haunted Mansion-themed Party!
If we're being honest, some of us are just here for the beer. For the rest of you, here's a perfectly adorable place to keep the sugar in: this Glow in the Dark Mickey Mouse Candy Bowl.
Maybe the Halloween night air isn't good for your asthma, so you prefer to stay in instead. No problem. Somebody's gotta stay back and brew up all the Eye of Newt Potions and whatnot. You'll be the Dark Lord of the kitchen in this Darth Vader Apron, and get to poison people at the same time!
For those who love Halloween, but aren't into the fire hazard, this Mickey Mouse Light Up Jack O'Lantern is just the thing to help you get your Halloween on in a safe and Disney-like manner.
For those who are down with fire, but aren't into the pumpkin carving messiness, here's a particularly adorable Snow White Poisoned Apple Votive Holder!
Leave your Halloween Party guests wondering whether you've poisoned them with these Haunted Mansion Cookie Cutters, especially when you're feeding them tombstones.  Show all the foolish mortals how much you care by offering them a delicious morsel before stealing their soul for all eternity. You're such a good host.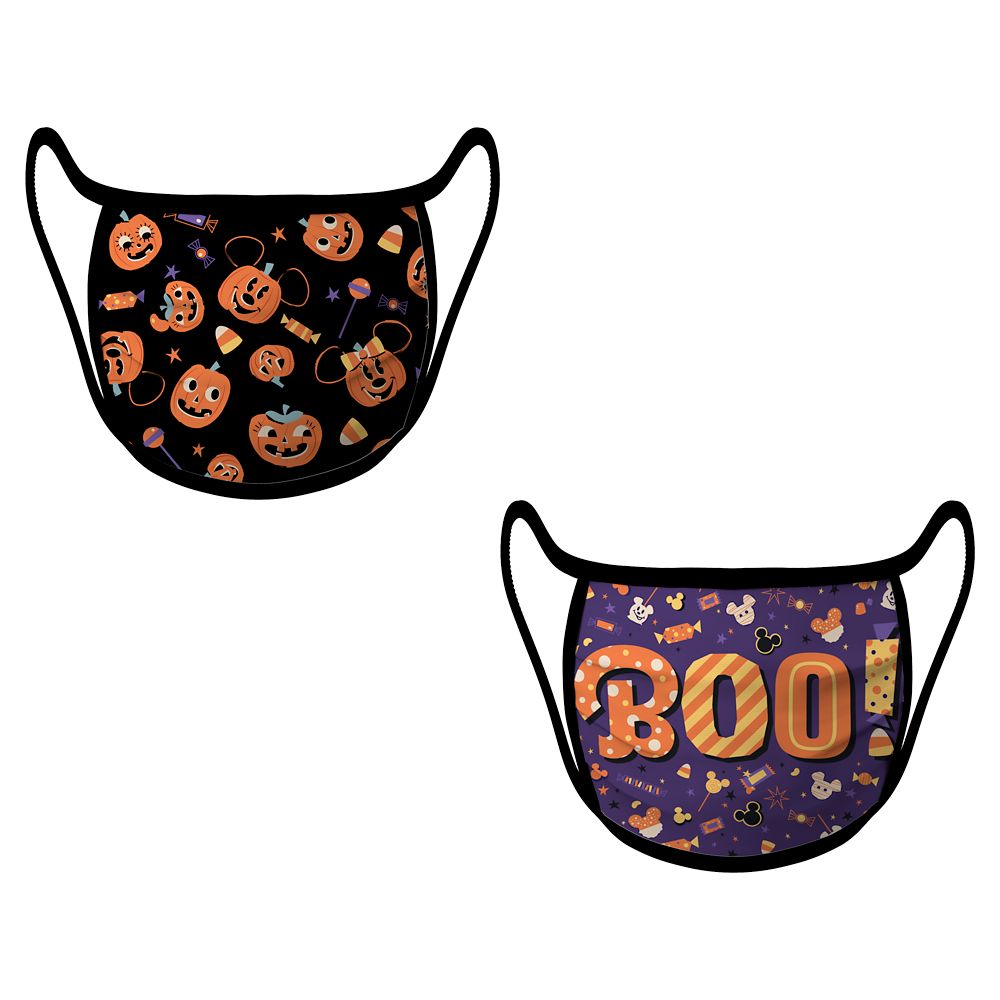 Whether you stay in or jaunt around your neighborhood this Halloween, be sure to grab some cute face masks, like these Mickey and Minnie Mouse Halloween Themed ones! They come in a 2-pack in multiple sizes.
Don't leave Sparky out of the Halloween Fun. He likes treats just like the next guy. Why not dress him up in his little Yoda Pet Costume, give him his own bag to wear around his neck, and see what extra goods you can score on your jaunt around the 'hood?
The power of the Dark Chocolate will be with you as summon the Empire to your doorstep with this Stormtrooper Garden Statue.
We've got even MORE good stuff over on Mickey Fix. Looking for more Spooktacular Fun? Check out our Haunted Mansion Goodies Gift Guide AND our World's Greatest Disney Costumes Page!