Share This
Tags
Pirate Poncho
Oh, the possibilities of the Pirate Poncho.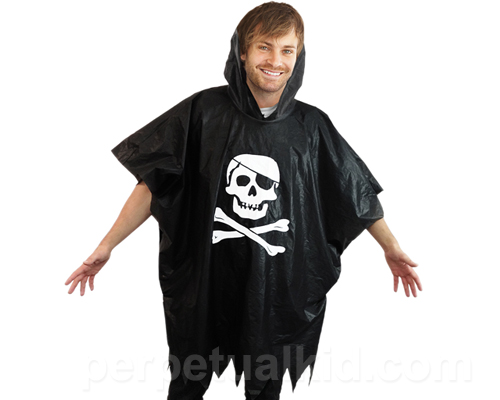 First of all is quite the obvious: it's the perfect rain poncho for your next trip to Disney! Secondly, clearly this is the perfect Emergency Halloween Costume! Need a Jack Sparrow on the Spot? Voila! Add a hat and some eyeliner and Boom! Thirdly: going as Jack Sparrow to Mickey's Not So Scary Halloween Party but worried about a possible downpour? Hello! You can be dry AND still be a pirate! Thank you, Pirate Poncho! You're our new, super cheap, best friend!
Still haven't found your perfect Halloween Get-Up? Well, head on over to our World's Best Disney Costumes Page for inspiration!
Have A Friend Who Needs This?
Send them an Email!