Share This
Tags
Jack Skellington Sweater for Women
Oooh! I love this thing!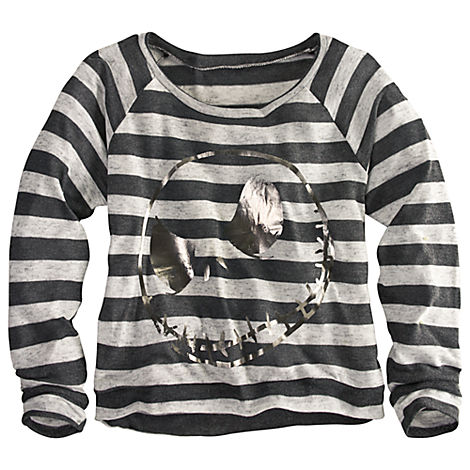 I love the jailbird stripes, I love the silver foil Jack Head, I love the long, flowy looseness of it…I love it all! What do you think? Is this sweater crying out for you to take it home? Or am I the only one hearing talking sweaters today? You've gotta be in love at least with the stripes, even if you're not a Jack Fan. Right? The stripes are killer. But so is Jack, so he deserves a little love, too, in my oh-so-humble-and-right opinion. Ha! Whatcha think? Love it? Hate it? Want two??
Have A Friend Who Needs This?
Send them an Email!