Share This
Tags
Star Wars Bookends
Because life is nothing if not a metaphor.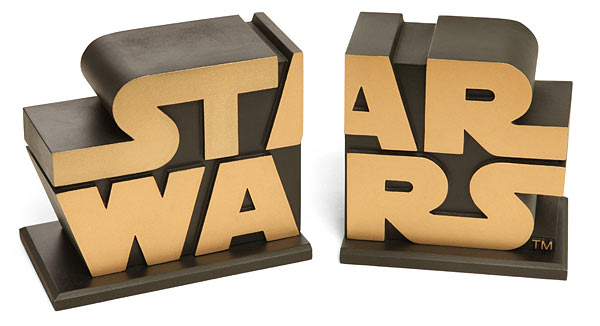 Does your life begin and end with Star Wars? Do you still burrow down at night in your Luke and Leia sheets? Are there "certain" previously-assembled Lego sets that no one in your house is allowed to touch? Do you answer the phone "Red 5 Standing By?" It's okay. You're safe here. And I've found you the perfect pair of bookends to hold steady your Landspeeder Owner's Manual and your Reference Guide to the Imperial Forces. I'll be using mine to safely cradle my C-3PO Coloring Book and my LP "What Do You Get a Wookie For Christmas When He Already Owns a Comb?" See? You're in a judgment-free zone here. A judgment-free zone with GOLD BOOKENDS.
Have A Friend Who Needs This?
Send them an Email!