Share This
Tags
Star Wars May The Force Be With You Soap Dispenser
"When The Force is with you, The Bacteria is not."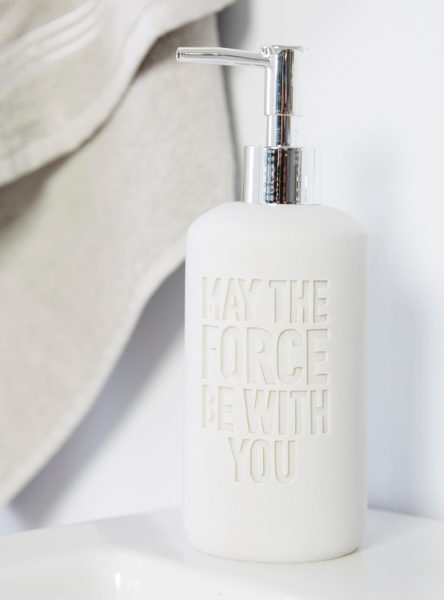 That's a lesser known Yoda quote.
So, to truly become a Jedi, one must vanquish all germy-germs quickly and stylishly.
This May The Force Be With You Soap Dispenser, with its rad Rebel logo on the back, is just the thing to give your Jedi-In-Training so he or she can learn his or her way to the Light Side.
Plus, there's a matching R2-D2 Toothbrush Holder, Towel Set, Shower Curtain, Trash Can, and other fun bathroom accessories for Fans young and old.
Save 25% on this set and other select Star Wars items when you enter code BLGIFTS at checkout.
Have A Friend Who Needs This?
Send them an Email!