Share This
Tags
Stormtrooper Retro Sunglasses
It's a little-known fact that when Stormtroopers are off-duty, they wear these regulation Imperial Trooper Sunglasses.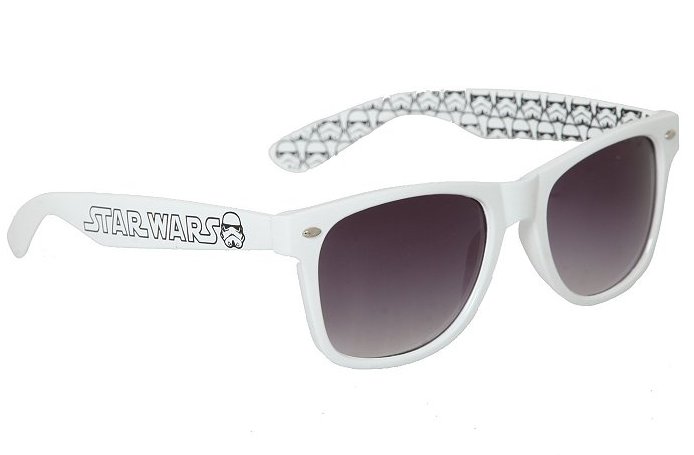 Somehow, Hot Topic has gotten a'hold of them and is now selling them online…not in any of their shops, just online. I'm not quite sure how Lord Vader is going to feel about this once he finds out about it, but he surely won't hear it from me.  And if you happen to run into him on the street, keep it under your hat, will ya? I plan on sportin' these fab Stormtrooper Sunglasses every chance I get, save for the moments when I run into anyone from the Death Star while out on the town.  Then, I plan to shove them down into my Jedi Robe real stealth-like and then start whistling. If you're a little too nervous to sport the Official Sunglasses of Off-Duty Stormtroopers, you have another option: Hot Topic is also selling the Regulation Wookie Sunglasses, too. They're black and blue and rawrrr-ific.
Have A Friend Who Needs This?
Send them an Email!