Share This
Tags
Magic Kindgom Retro Shirt for Men
Whether he's headed to Real Vacation or Vacation In His Mind, this shirt is the fastest ticket there, my friend.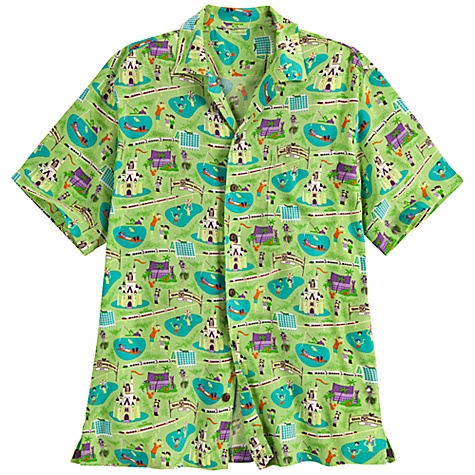 This awesome button-down for guys is not only cool (really, it's cool…it's got side-vents), but it shows off everyone's favoritest bits of the Magic Kingdom, circa 1971! In fabulous, retro styling, the pop artist SHAG highlights the Castle, the Monorail, the Poly, the Contemporary, and everyone's favorite hot-spot: the POOL! Your favorite guy's gonna look so cute in it, and you're gonna love the Mini Staycay you get every time you see him wearing it. Alo-HA!
Have A Friend Who Needs This?
Send them an Email!