Share This
Tags
The Muppet Movie Lunchbox
I know there are some of you out there who owned this very lunchbox many moons ago!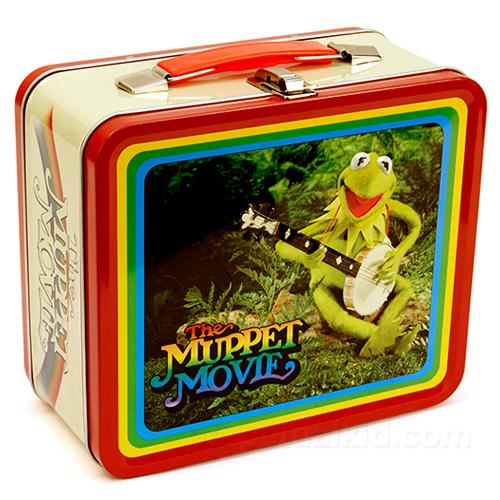 You see, back before bentos were an option, alls we gots were these little metal contraptions to keep our lunches in. Those lunches primarily consisted of Bologna Sandwiches and Lorna Doones, on a good day. This Muppet Movie Lunchbox brings back the nostalgia of the tin lunch totes of the 70s and 80s and, quite frankly, a tear to my eye as I look at that adorable amphibian sitting on that log with his banjo. La da da deee da da dum, the lovers…the dreamers….and meeeeee!
Looking for something special for your personal Rainbow Connection? Check out our Disney Gift Guides for goods that are finer than frogs' hair!
Have A Friend Who Needs This?
Send them an Email!