Share This
Tags
Vintage Magic Kingdom Map Coasters
When's the last time you went 20,000 Leagues Under the Sea, huh?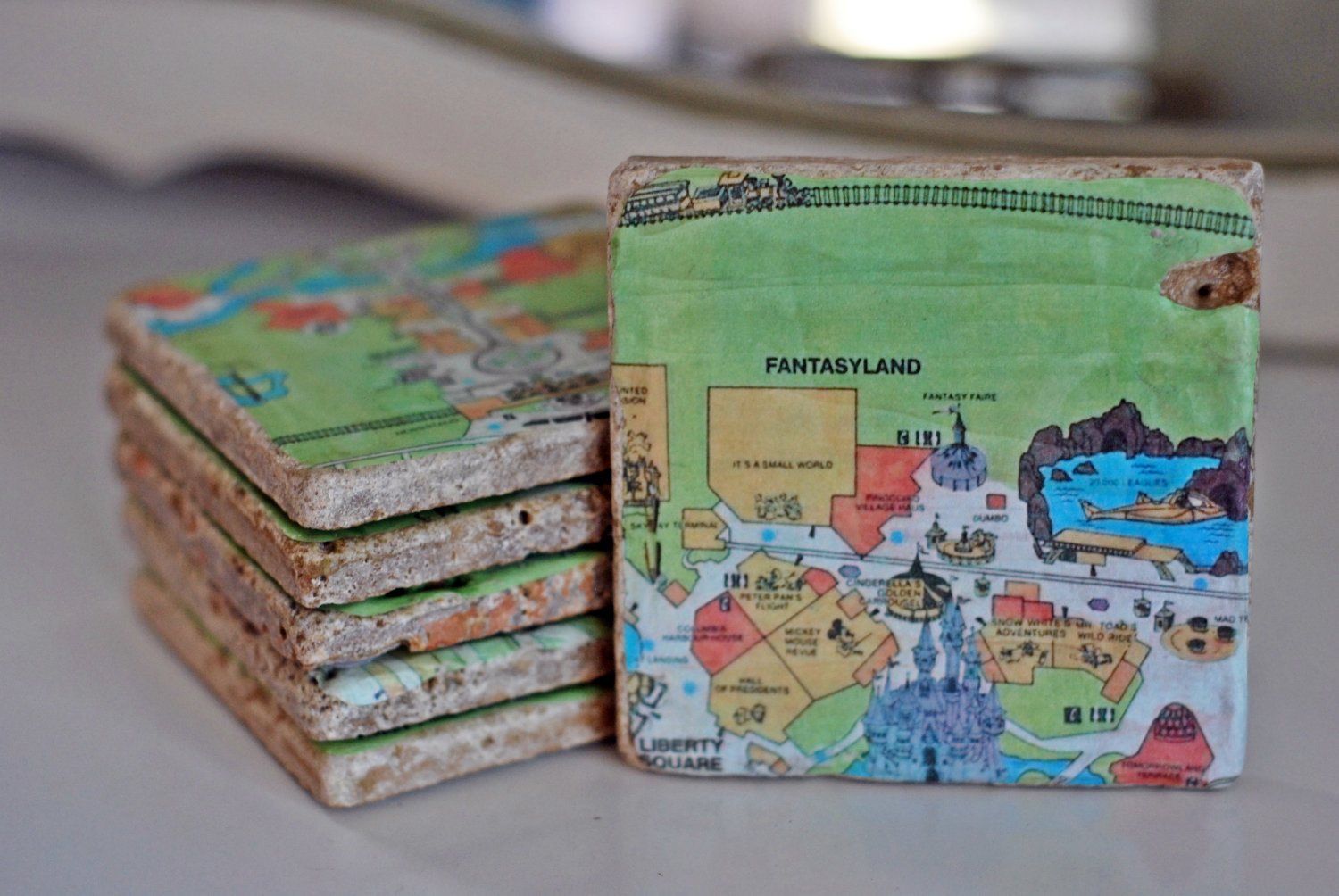 Well, check it: this awesome chick on Etsy has created these fab, tile coasters out of reclaimed Magic Kingdom maps! Now your Diet Coke can take a jaunt on Mr. Toad's Wild Ride, your coffee can cruise on Snow White's Scary Adventures (may the recently-departed ride rest in peace), or your wine glass can relax in the Mickey Mouse Revue! The coasters are backed with Italian Marble and bits of felt to keep your coffee table from getting mad, while you and your drink get to chill, gazing at your happy place.
Have A Friend Who Needs This?
Send them an Email!