Share This
Tags
Wicked Tube Socks
Which kind of witch are you, anyway?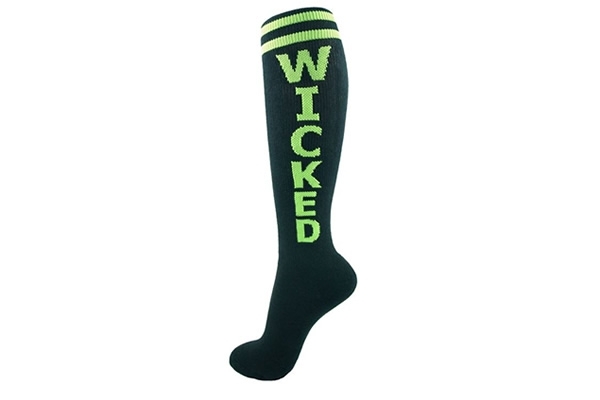 Oooh, I just got my Blu-ray copy of Oz the Great and Powerful and now my passion has been rekindled for All Things Oz! All of the actors did a wonderful job in that movie for sure, but Mila Kunis did a Wicked-Good job of breathing life into Theodora! So, I'm going to rock these Wicked Socks as an homage to a film about a land Walt always wanted to bring to life on the silver screen and to say, "Atta Boy!" to the cast and crew that brought this magical film to life!
Have A Friend Who Needs This?
Send them an Email!