Share This
Tags
Alice in Wonderland Tumbling Necklace
Oh, hey, Coolest Necklace Ever! We're Mickey Fix, and we're SO happy to meet you!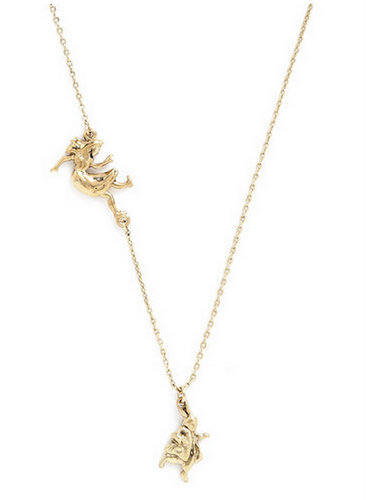 When life gives you lemons, you make a cool necklace out of it. Falling down a rabbit hole can't be the MOST fun thing a person can do, so why not capture the moment in a super-cool double pendant necklace? This Alice in Wonderland Necklace has the White Rabbit scurrying down the hole with Alice tumbling not far behind. Made from gold-plate and brass, this 20 inch necklace is coming to live with us in our bunny hole, for sure.
One more reason to love it: with every purchase, a child in need gets a free book from the company Out of Print!
Have A Friend Who Needs This?
Send them an Email!