Share This
Tags
Ariel Pajamas by Hanna Andersson
Omigosh, little kids get ALL the cute stuff!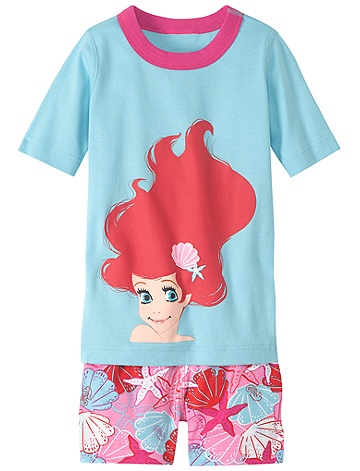 And I SO WANT these in my size, but they're only available for the wee ones. I guess that's fair. We get cool pocketbooks, so I guess we can at least let them have the cool pajamas. Look at Ariel's hair! Isn't it splendiforous? I love the way it looks like it's floating underwater, all poufy and flowy like that! And I also loved that Hanna Andersson has teamed up with Disney to bring these fantastically soft and fantastically organic cotton pj's to you and your favorite little princess. Comes in Belle, Rapunzel, Cars and Star Wars flavors, too! Maybe I could squeeze just a leg in those things…
Have A Friend Who Needs This?
Send them an Email!