Share This
Tags
Cinderella Castle Cuckoo Clock
We're nuts about this clock.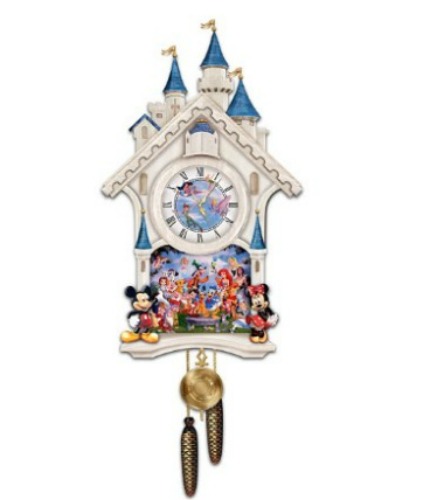 First of all, it's ridiculously, meticulously hand-crafted. Second, Hello 40 different Disney Characters! Third, you saw The Castle, right? We're smitten all over and can't wait to have this Cinderella Castle Cuckoo Clock chiming it up all over our house. Bring it!
If you're looking for fun schtuffs with which to celebrate your loved ones this holiday season, head on over and check out our Disney Gift Guides!
Don't forget to sign up for our Mickey Fix Newsletter so you'll be in the know about all the fun Disney Sales and Stuff we'll be promoting during the holiday season! Click here to sign up!
Have A Friend Who Needs This?
Send them an Email!